August 2021 sees Rex London celebrate its 40th anniversary. With humble beginnings on a market stall in Portobello Road in 1981, the giftware company has since gone on to become a hugely successful, international online retailer and wholesaler, creating Gifts of Random Kindness at affordable prices.
The company began with items that it had simply stumbled upon on their travels around the world. Before long these were on the shelves of high street institutions like Habitat and The Body Shop.
or the next two decades, Rex London continued to discover and deliver these Gifts of Random Kindness, until the company decided it was time not only to choose products it liked but also to design them. From floral patterns to adorable animals, Rex has loved creating colourful and playful prints that stand out and bring joy.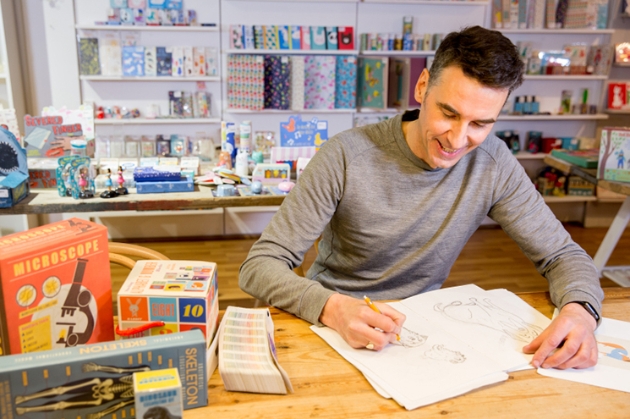 Nigel Biggs, CEO, reflects on how the company and retail landscape have changed over the last few decades.

If you could bring back any product from the archives, what would it be?
Inflatables! When we originally sold them in the 1980s they were such a fabulous, fun product and sold very well too! Bananas at football grounds became a massive thing and were all supplied by us. So good were sales, in fact, that it meant we were able to move out of our underground carpark to proper warehouse facilities.

How has Rex London changed over the past 40 years?
We are now completely customer-focused in what we buy, with everything conceived, designed and sourced from our London headquarters.

What challenges has the company faced?
There is absolutely no doubt that both Brexit and Covid are the two greatest challenges we have ever faced. Fortunately, we are starting to come through the other side and there is light at the end of the(channel) tunnel.

For further information and to read Rex London's full history visit www.rexlondontrade.com/about-us