Becca Macdonald Studio was born in 2018 out of the basement studio of her home in the world heritage site of Saltaire; which is also known for Salts Mill, a former textile mill now turned art gallery with an extensive collection by David Hockney. Becca Macdonald Studio is a one-woman venture. Although she has now moved out of Saltaire, she continues to create all of her jewellery by hand from the new home studio in west Yorkshire. Becca Macdonald, chats exclusively to Craft Focus about starting her own business and creating personal keepsakes to keep families close at all times.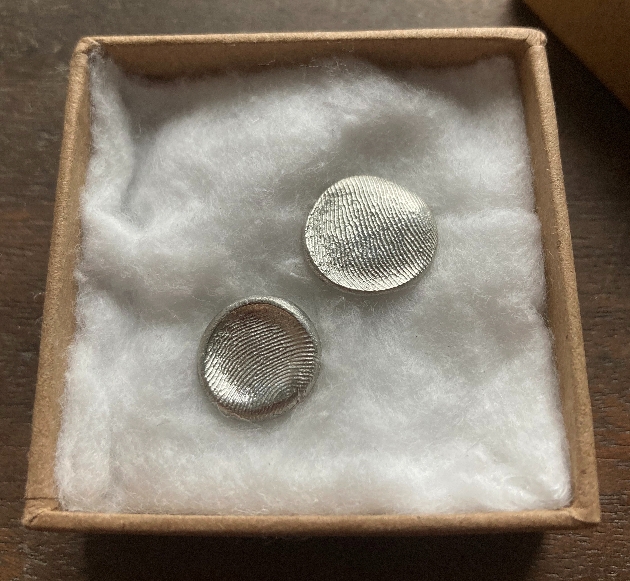 What's your background and why did you start the company?
I have always been fascinated with the concept of capturing the evidence of presence. I studied Textile Design at Chelsea College of Art, which I approached with an open mind and enjoyed experimenting with unconventional textile materials – my final showcase was a series of porcelain tiles. Following my degree, I was employed in London design studios and artist's workshops, assisting in the creation of immersive sculptural installations, furniture and bespoke artworks. But it was an introduction to jewellery making during an evening class which reignited a passion and influenced a change in direction and scale and Becca Macdonald Studio was launched after relocating back to Yorkshire.

How has the company evolved?
Becca Macdonald Studio began as a real passion project but quickly gained interest from stockists and I was supplying collections for wholesale orders within the first months of business.
After one year of trading as a jewellery maker, I was recognised by The National Association of Jewellers as one of six up and coming jewellery designers in the UK and in the same year, was chosen as a finalist in the Professional Jeweller Awards for Young Jewellery Designer of the Year.

What do you specialise in?
Most notably I work with precious metal clay, which is a magical material that combines recycled silver particles with a natural binder and transforms into solid silver after firing.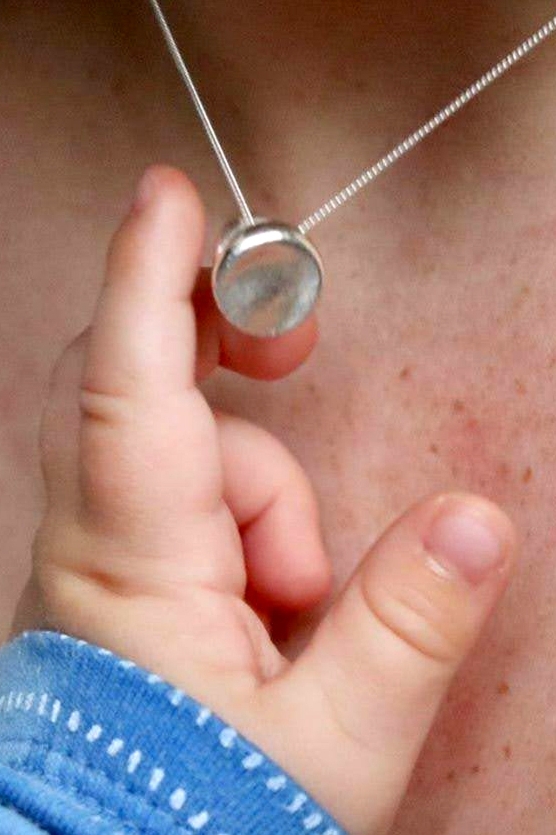 Talk us through the current kits you're particularly excited about.
I'm really excited about The Personal Touch Jewellery Crafting Kit, Capture Your Own Fingerprint. This is fingerprint jewellery created in your hands and finished in mine. Devised during lockdown, this kit includes everything needed to create up to two silver fingerprint necklaces from the comfort of home. You can use your fingerprint, your little one's, your significant other's, your best friend's, your parents', your grandparents'... the choice is yours.
Of all the billions of people in the world, no two of us will have the same fingerprints, not even identical twins! There really is nothing more unique to a loved one than the mark of their touch.

Craft has boomed over the last year! Have you noticed any new trends?
Whilst there has been distance between us all, I've seen a real longing for a sense of togetherness and shared experience. My jewellery crafting kit captures a precious moment with a loved one, to be treasured forever.

How often do you launch new ranges?
I work in a very organic way but I usually launch a new range or add new designs to an existing range every six months.

How would you advise a retailer who is interested in stocking your products?
The Personal Touch Jewellery Crafting Kit is smartly packaged in striking blue boxes with personalised fingerprint tape, ideal for shelf displays and making them the perfect letterbox gifts.
There are no hidden costs, the kit covers everything needed to create up to two silver fingerprint necklaces, including delivery of the finished necklaces to a UK destination. The kits include illustrated instructions and access to an online tutorial video so individuals are sure to create a piece of one-of-a-kind jewellery to be treasured.

What sets you apart from your competitors?
I transform the exact fingerprints that are created from the comfort of home, into solid silver necklaces. No moulds are made and no casts are copied. My fingerprint necklaces truly capture the touch of a loved one. The actual piece of silver that is touched, becomes the charm that is worn. From babies through to grandparents, The Personal Touch Jewellery Crafting Kit is suitable for capturing all and any fingerprints.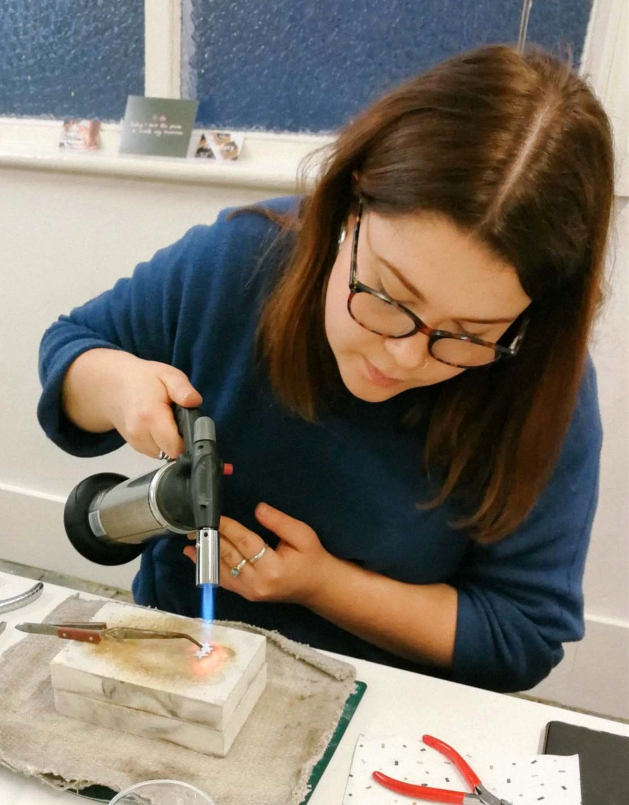 Do you visit any trade shows? Do you plan to visit any soon?
Yes, I've exhibited at both BCTF and IJL, then most recently the virtual Top Drawer on Demand. I certainly plan on continuing to exhibit at trade shows in the future. They provide an opportunity to make new connections and give buyers the chance to get a real feel for my products.

How did business cope during the Covid-19 pandemic and what are your plans going forward?
I've really seen the benefits of social media during the pandemic and plan on building on my growing online presence going forward. I also hope to grow my stockists and be represented in retailers up and down the country.

What new products can we expect from you in the future?
New jewellery design offerings for The Personal Touch Jewellery Crafting Kit. Currently it's only necklaces that are possible, but I'm working on releasing a kit for fingerprint cufflinks in the not too distant future, the perfect gift for grooms!

Becca Macdonald Studio
info@beccamacdonald.com
www.beccamacdonald.com