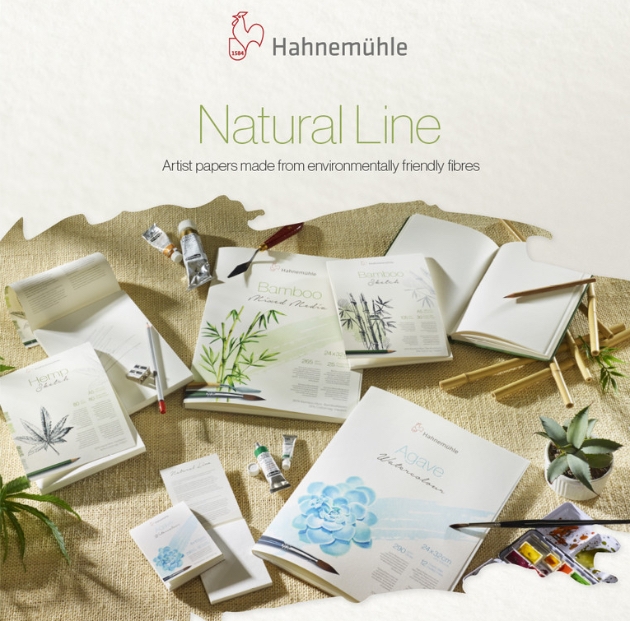 Where are you now located and where are your products made?
Hahnemühle is one of the oldest paper manufacturers in the world, established in 1584, and producing the finest quality paper since the inception of the brand. We've been manufacturing in Dassel, Lower Saxony, Germany, near Hanover at the foot of the Solling mountains and this year we celebrate our 437th year. Hahnemühle UK offices are located at St Mary's Court near Norwich with a separate warehousing facility also based in Norwich.

Tell us a bit about the company name
On 27th February, 1584 the Duke of Brunswick granted the right to build a papermill to paper making craftsman Merten Spieß. In the following time theFrom there the 'Reylingehäusische Papiermühle' – the first papermill in the surroundings of the mid mountains 'Solling' arose. In 1886, Carl Hahne become the owner and gave the mill the today well-known name Hahnemühle (Mill of the Rooster). The rooster is used as the our watermark in our precious papers and the founding year is still visible in our logo.

What company values do you hold?
Inspiring people to get creative is one of our core values for generations as well as protecting what matters. For more than four centuries, we've been developing exceptional paper that stands the test of time. We inspire artists all over the world and are a reliable partner providing outstanding quality paper components for Life Science applications, industry and research. As one of Germany's oldest paper manufacturers, we prioritise quality over quantity and provide consistency which is deeply anchored in our rich tradition.

Tell us about your product range. What do you specialise in?
Our portfolio comprises of artist papers in a variety of formats for all kinds of painting, drawing and sketching. All our papers are highly lightfast and manufactured to the highest standards. ForWe offer photographers and digital artists, we invented thethe best-in-class Digital FineArt papers with a one-of-a-kind coating specially developed for archival inkjet printing. invented by us and We're now we are inspiring writing connoisseurs addicted people with premium notebooks and luxury writing instruments. A less known but important part of our business is the production of ourconsumables for Life Science applications and industrial uses forspecialist paper. For example, we manufacture PH litmus paper for the life sciences industry.

What's your bestselling product?
Some of our best-selling products are within our Digital Fine Art range. As the inventors of Digital Fine Art paper, our ranges have a one-of-a-kind surface coating that optimises colour performance of the print whilst maximising the longevity of the artwork. For FineArt purposes, having archival quality paper is very important to artists and collectors as these artworks are expected to last for many years without degradation.

How would you advise a retailer who is interested in stocking your products?
If you're a retailer interested in stocking either our Fine Art papers or FineNotes stationery or writing instruments please contact our UK office on +44 (0)1603 759 266 or email uksales@hahnemuehle.com. Have a look at our website to see our full range of products at www.hahnemuehle.co.uk We have a wide range of marketing and POS materials to support the brand instore and we are very active in the UK market currently to raise brand awareness with consumers.

What sets you apart from your competitors?
Our uninterrupted history in papermaking paired with innovative power is in our DNA. We were the first artist paper manufacturer with vegan paper – since the 1960's in fact, as we banned animal sizing and other animal or modified sources. We've been actively looking after our environment since we were established and created the Green Rooster Initiative, where we donate a percentage of our profits annually to environmental projects.Hahnemühle has been awarded 'German Brand of the Century' for inventing Digital FineArt papers for Giclée printing of photographs and art reproductions. We brought the first artist Bamboo paper in 2008 to the market and added a whole family of paper made of resource saving fibres like Hemp and Agave. This year we launched the Natural Line in fine art papers for watercolour, sketching and drawing, the first of its type on the market.As previously mentioned, we choose quality over quantity and being a reliable manufacturer of the finest paper, which guarantees consistency which is deeply anchored in our rich tradition.

Do you visit any trade shows?
Yes, every year we attend the Patching's Art Festival in Nottingham which is a great event for meeting other artists and offering them the chance to experience the papers first handseeing our Fine Art papers in person and giving them a go. This year the event will be virtual on the 2nd-3rd September where we will be taking part in live online events. Next year, we look forward to the show returning again in its normal format. We will also be attending the London Stationery Show on the 5th-6th October this year to launch our new FineNotes Writing Instruments range.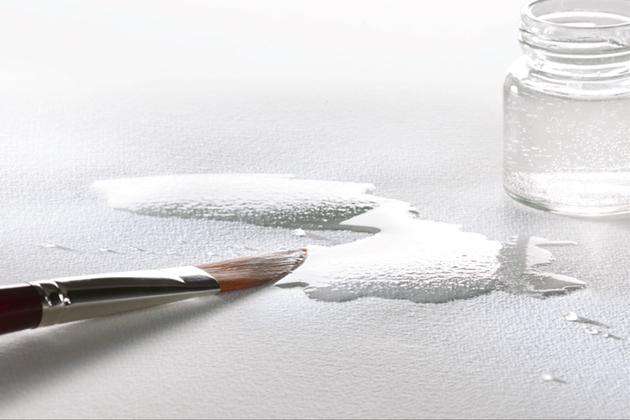 How did business cope during the Covid-19 pandemic and what are your plans going forward?
With an uninterrupted history of 437 years, we have encountered many challenges and together we'll get through this as well. The health and safety of our employees, customers and partners is our top priority. Our production, converting and finishing departments in Germany are fully operational at this time. Strictly separated shifts have been implemented and remote working where possible to ensure minimum risk to possible Covid-19 exposure. As an expert in high-quality filter papers, we developed a mouth and nose cover made of paper only – HaMuNa® Care – and increased our production of consumables for Covid-19 PCR and other tests – so we're a mission critical production facility.

What new products can we expect from you in the future?
We're an innovative company which creates high quality products for artists, designers and photographers alike, rest assured we're focussed on moving with market trends and continue to be at the forefront of new product developmentsbeing ahead rather than being behind. We've also ventured into new complementary productsadjacent categories such as our FineNotes Writing Instruments and the recently launched the Natural Line within our FineArt range. We'll continue to work with our scientists, and technologists, and artists and photographers to deliver original products that are respected and loved by those who use them.

Hahnemühle UK Ltd
+44 (0)1603 759 266
uksales@hahnemuehle.com
www.hahnemuehle.co.uk