Rashmi Overthrow, head of sales and marketing talks being the go-to supplier in the education sector, their notable charity work and expanding their ranges over the months ahead. Specialist Crafts is based in Leicester and has been trading for more than 30 years. The company has however traded for over a century. It was originally known as Dryad Handicrafts in the '20s and was owned by Winsor & Newton in the '80s trading as Reeves Dryad until the current owners bought the company, renaming it Specialist Crafts.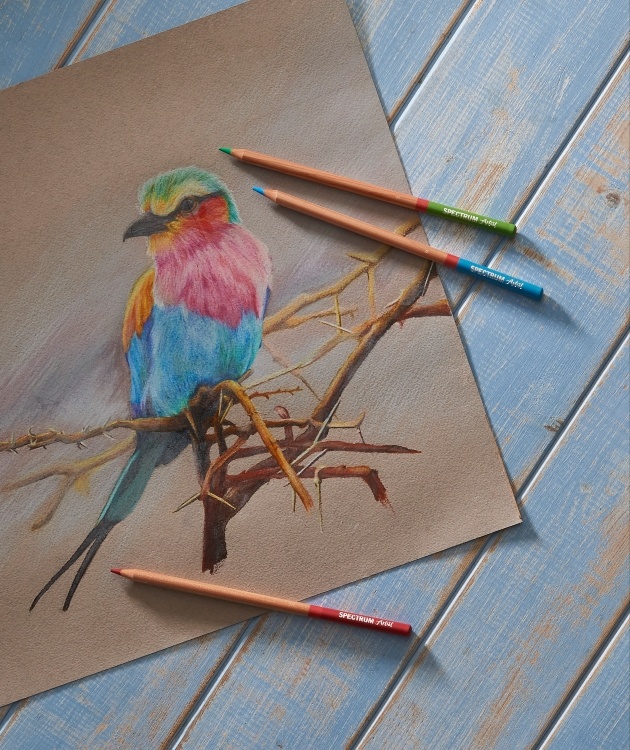 What do you specialise in?
We're the UKs largest supplier of arts, crafts and design materials to the education sector. We work closely with art educators, artists and technicians to develop our product range. Our Specialist Crafts Brand now contains more than 6,000 competitively priced and high-quality products that we supply to our 80,000 customers worldwide!

How has your product range evolved over the years?
After catering for the education sector for many years our product range has evolved to include our Spectrum Artist range: a superior quality product designed for the retail market. We've now launched this range with many retailers starting to stock it due to demand from students that are used to using these products at school and university.
We consider our brand to be an affordable alternative to other big brands, with no compromise on quality.

What's your most popular range?
The Spectrum Artist Colouring Pencils and Graphites are one of our best sellers. The 48 and 12 set respectively offer a diverse colour and tone range for artists looking to finesse their blending techniques with a complementary range of graphite shades.

What art materials are currently very popular and have you noticed lots of newbies taking up crafting?
We have! Sales of our Specialist Crafts Watercolour Tablet Sets and Spectrum Artist Pencils have increased rapidly over the past 12 months.During lockdown, many people have realised the therapeutic benefit of art and creativity. Paint by numbers and colouring activities seem to be the public's favourite at the moment.

In fact, we've partnered with various Crafts Council funded charities during lockdown, such as www.anewdirection.org.uk, to provide kits to kids across the country to help their wellbeing and mental health.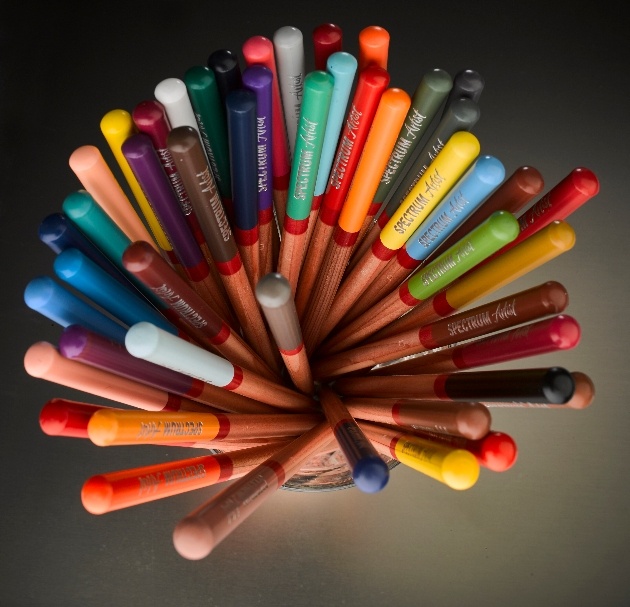 Talk us through the current collections you're particularly excited about.
We're super excited about the Spectrum Artist range. From colouring pencils and graphites, to charcoal and oil pastels, our drawing range, in particular, will give artists lots to choose from.

What company values do you hold?
We believe in providing high quality materials and service, which is supported by investment in people. Our staff all receive extensive product training and are keen ambassadors for the range, many of them art graduates themselves who understand the need for quality materials at the right price!At Specialist Crafts you'll always find experienced people who can offer product advice and guidance to help you make the right choice.

How would you advise a retailer or distributor who is interested in stocking your products?
If there's something that you like then get in touch with us. We'll be happy to meet you and provide samples for you to try. We're confident the Specialist Crafts range will be a best seller, not only offering value for money to your customers, but also to yourself as a stockist.

What sets you apart from your competitors?
Our products are tried and tested by creative professionals and art teachers to ensure they meet the high standards that are expected from big brands, whether that's pigment strength, blendability or general performance. We're confident in providing you with the best quality materials which really do save you money.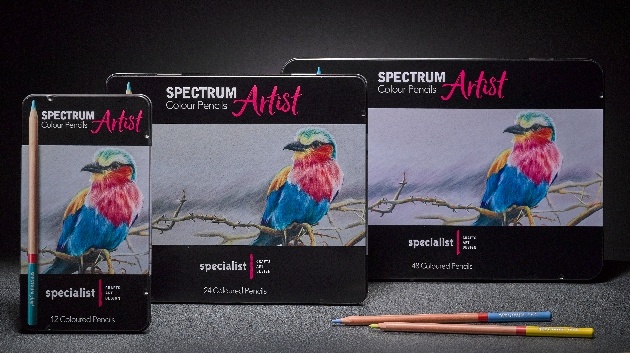 Do you visit any trade shows?
Yes, you'll see us at the Nuremberg Toy Fair and NAMTA. We're always looking to meet new distributors and stockists.

How has the business coped during the Covid-19 pandemic and what are your plans going forward?
We've been open for business throughout Covid-19. At the start of the pandemic, we realised that creativity was something people suddenly had time for. We partnered with charities to help provide materials to kids and adults locked down and our brand as had accelerated growth due to this.The Arts & Crafts Councils have used 100,000s of our art kits, which we've provided at cost, across the whole country and we're very proud to have contributed in some small way to help others during this traumatic year.

We want to work with the right retail partners in the next 24 months to expand our reach. We have some fantastic new products in development that'll appeal to all the creatives out there, whether that be illustrators, painters or even mixed-media artists!

What new products can we expect from you in the future?
We're looking to launch a new range of Spectrum Artist Acrylic paint sets in the near future, as well as expanding our graphics, modelling and art ranges.Contact us and ask for Rashmi directly if you're interested in becoming a stockist or simply want to ask more questions!

+44 (0)116 269 7711
rashmio@specialistcrafts.co.uk
www.specialistcrafts.co.uk