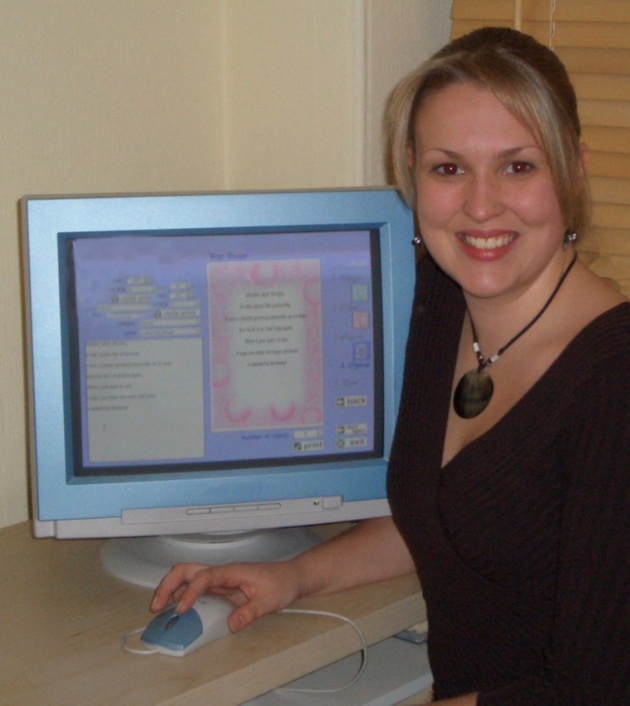 Tell us a little bit about the history behind Crafter's Companion and how it all began.
I founded Crafter's Companion in 2005, while I was studying for a business degree at York University.
During a placement at a small craft company, I spotted a gap in the market for a tool that could create bespoke envelopes for handmade cards. With help from my dad, who was a retired engineer, I designed and launched a ground-breaking craft product called The Enveloper.
After securing a slot on TV shopping channel Ideal Word, The Enveloper became an instant hit, selling 1,500 in the first 10 minutes and 30,000 units within six months of the initial demonstration. As a result, I developed my first line of innovative products for the craft market and I left university with a business turning over half a million pounds.
Today, Crafter's Companion is a leading craft supplier and global retailer. We sell products through our three websites, US, UK and EU, our own stores, independent retailers and TV shopping channels, in addition to our digital platform, Crafter's TV. Our global business, which is now an employer of more than 200 people, is headquartered in the north east of England. We have stores in Evesham, Chesterfield and we also have an office in Corona, California.

How has the company evolved? How are you expanding worldwide?
Our company has changed and developed in a significant way throughout its 15-year history. Initially, Crafter's Companion created and sold products for the papercraft market but as these ranges gained popularity, we saw the opportunity to expand into other markets such as soft craft products and art materials. In 2012, we launched our high-quality, affordable art materials range, Spectrum Noir, and in 2015, we launched Threaders, our needlecraft line of tools, fabrics, machines and more. In order to become the global business that it is today, Crafter's Companion has also expanded geographically, into new markets such as the USA and beyond. We have an office in Corona, California, we've developed a fantastic relationship with HSN and we work closely with retail partners such as Michaels and JoAnns. We also exhibit at a number of international trade shows throughout the year, such as Creativeworld in Frankfurt as well as Insights X in Germany.
Most recently, our digital channel, Crafter's TV, has helped us to reach new audiences. We have seen viewers tuning in from different countries such as Australia, Canada, the US and across Europe and the platform has grown considerably throughout the past year. We have found that people have enjoyed connecting with like-minded people, learning about new products, picking up tips and ideas and having the chance to speak to our craft personalities continuously throughout the shows.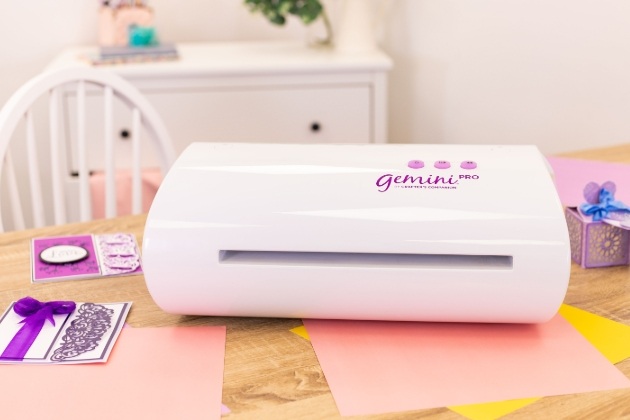 What company values do you hold?
To be personable: Creating a culture that evokes belonging and inclusion, where everyone is welcome.
Innovation & creativity: Embracing new ideas, fuelling improvements in products, services and processes.
Communication: Open two-way conversations that promote sincerity, transparency and feedback.
Trust: Be open, honest and constructive with one another to cultivate an atmosphere of respect.
Competence: Delivering our very best in all we do, holding ourselves accountable for results.
Teamwork: Nurturing and embracing differing perspectives to make better decisions.
Drive: Striving for excellence and being determined to deliver the best.
Growth Mindset: Open to ideas and change that encourage development and growth.

How has this year been for you as a person and for the Crafter's Companion brand?
This year has been extremely challenging for everyone. On a personal level, it has been bittersweet because I've not had as much access to my support network of friends and family but I've been able to spend more time with my boys, which has been amazing.
I regularly travel to Europe and the US for work, but because travelling has been prohibited for most of the year, I've spent more time at home. We've been baking, crafting, colouring and watching films as a family. Like so many others, I'm eager to get back to normality but I'll always appreciate the time I've had with my family the past few months.
For Crafter's Companion, it was challenging when we went into lockdown because half of our revenues came from supplying high-street retailers. These stores had to close, meaning that we had to pivot and we had to do it quickly.
We started recording daily shows for Crafter's TV and, as so many people were spending the majority of their time at home, our online sales actually grew.

What can we learn from 2020?
One thing that we can learn from 2020 is how supportive the craft community is and how social media can help to bring people together. This year, people haven't been able to spend as much time with loved ones and friends and I have seen so many people sharing things they have created online, commenting in groups and joining in the conversation that we have on Crafter's TV.
I've also seen a lot of entrepreneurial spirit in those who have taken their hobby to the next level and have set up a business, which has stemmed from doing something that they love.

Talk us through the current collections you're particularly excited about.
We've just launched a brand-new die-cutting machine called the Gemini Pro which is really exciting. People can expect the same performance and results as the rest of our machines, but the difference is that the Gemini Pro has a huge 12in x 12in platform, allowing more room for additional dies. This is going to make a huge impact on those who batch make cards and projects, because it will enable them to get more cut in a shorter space of time.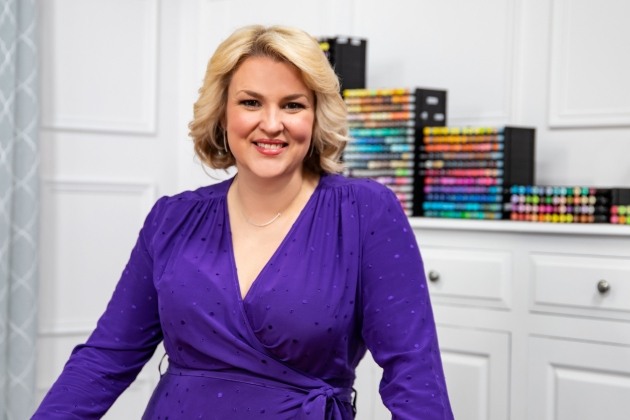 How often do you launch new products?
On average, we launch 15 new products per month. We tend to launch the most products during October, which is when we celebrate the anniversary of when the company launched, back in 2005.

How would you advise a retailer who is interested in stocking your products?
We would advise retailers who are interested in stocking our products to get in touch to find out about our fantastic products and we can guide them through the brilliant marketing and retail support we can offer.

Are you excited to re-visit trade shows?
We really missed taking part in trade shows last year because for us, they provide the perfect opportunity to meet with customers from across the world and are a great way to introduce new audiences to our fantastic brands.
We did, however, have the chance to participate in a number of digital trade shows, which presented an innovative way of working in the ever-changing digital landscape, and enabled us to stay connected to the industry.

What new products can we expect from you in the future?
We have some amazing new products planned in for this year. As a company, we strive for innovation and we always try to think outside of the box. Most importantly, we listen to what our customers would like to see in our upcoming launches. A number of our new launches next year focus on adding a surprise element to a project. Whether it's a pop-out, a sliding element, 3D dimension or another feature, there are lots of new products which will enable crafters to add something extra special to their creations.
In addition to this, we have a lot of new launches in the coming year which focus on the trend for organisation that we have seen so much of. As a result, crafters can expect new tools and storage devices which will help them to transform their crafting spaces.
There will also be additions to our popular Nature's Garden and Sara Signature ranges.

+44 (0)1388 663 251
trade@crafterscompanion.co.uk
www.crafterscompanion.co.uk