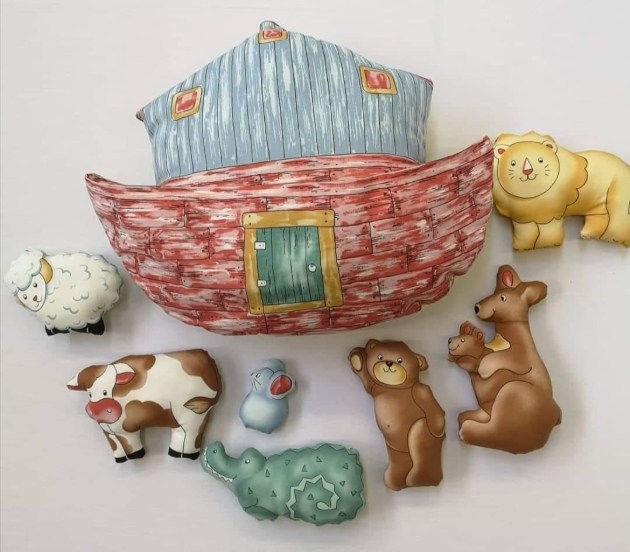 Tell us a little bit about the history behind Littondale Fabrics. Where are you based? Who started the company and when?
We're based in the village of Embsay, near Skipton, north Yorkshire. I've been in the fabric trade since I was 10 year's old starting as a Saturday girl in my local fabric shop. I was able to sew my own clothes, toys and sewing patchwork by the age of 11. This proved a wonderful ability when the New Romantic fashions arrived when I was 14 and the only clothes shops for me were C&A or Tammy girl. I still enjoy sewing, at the moment I'm in the middle of a piece patched quilt.
Ebor fabrics was set up in 1982 by my parents as textile merchants. I joined the firm in 1985 as their accountant. We bought Embsay Mill from the spinning company Courtaulds in 1993 and converted the weaving sheds into warehousing. The original northern shed roof lights are still in place giving great natural light.
I now run the firm together with my husband Andrew, who has also been in the textile trade since the early eighties and has his own agency company. We rebranded as Littondale Crafts after my mother retired to give a fresh image but maintaining Ebor as it's a name associated with quality within the trade. Littondale is located in the Yorkshire Dales where we live.

Talk us through your current collections.
We carry large stocks of prints and basic Quilters' fabrics such as plains, muslins and quilt backs and pre-cuts. We carry the cotton and polyester waddings from the Warm Company and Quilter's Dream.
We are always happy to have our customers visit our warehouse so they can choose stock, and we have safety measures in place in line with Covid requirements.Our main craft lines are Benartex Fabrics and Paintbrush Studios for which we have the exclusive distributorships in the UK. Benartex have three different design studios: Kanvas – their fun style; Contempo – traditional; and Benartex – the classics, all put together from more than 17 designers. Without a doubt their best seller over the last few years has been the Catitude ranges by Ann Lauer, such beautiful metallic prints with be-jewelled cats. There are also collections with dog, horse, peacock and unicorn prints.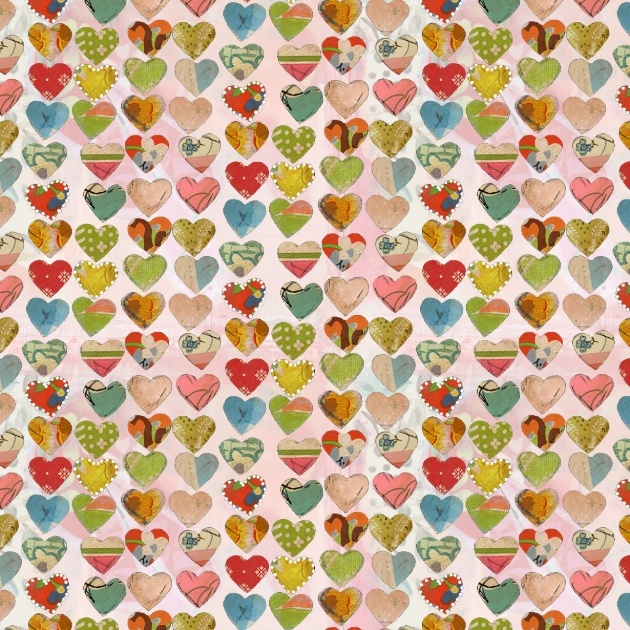 What do you specialise in?
Last year, we launched our own Littondale ranges. These feature a Celtic range of cushion panels and all-over prints, vintage toy panels and three fold-up advent calendars designed by myself and Andrew. It was very exciting to see our ideas and designs arrive on fabric.
We find that with so many options within our ranges there's always something for every taste, with new lines coming through every three months. We also carry some boutique ranges which are only available in small quantities.

Do you have an online presence?
With the difficulty of our agents visiting shops in the current lockdowns we're more reliant on our website than ever and keeping it up to date is a priority to showcase fully the new ranges. However, we do not sell online, preferring to deal with our customers personally.

Do you visit any trade shows?
We normally exhibit at Stitches in Birmingham, where we enjoy meeting customers old and new. I also enjoy the show to see new trends especially in the other categories such as knitting.

+44 (0)1756 793 908
marion@eborfabrics.co.uk
www.littondalefabrics.co.uk