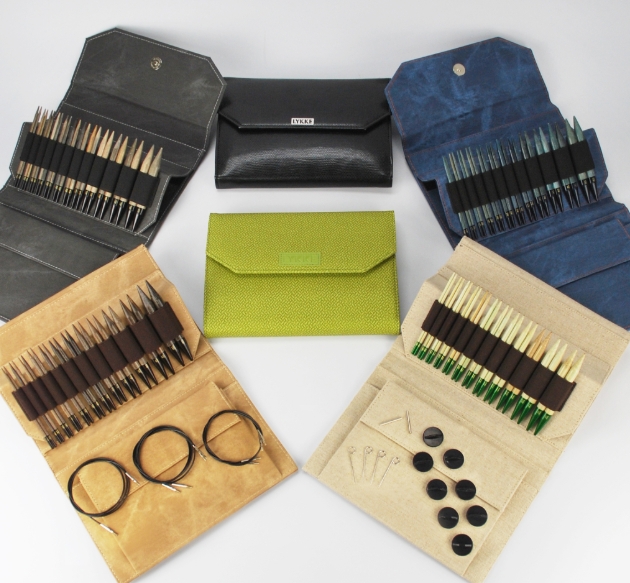 Tell us a little bit about the history behind Knitting Fever Inc. Where are you based? Who started the company and when?
Knitting Fever Inc. (KFI) had its humble beginnings in 1974 when Sion Elalouf opened his first needlepoint and knitting store in Great Neck, New York. He was inspired by the beautiful and exotic nature of European and Japanese yarns and by the talented textile artists he met.

In the early '80s KFI gave up the retail business to focus on bringing these specialty yarns and fabulous designers to retailers across the USA. Over the past four decades KFI has supplied the nation with the highest quality yarn lines supported by the greatest designers the industry has seen to date.As a company, we now employ lessons learned as a retailer in service to our customers. This insight allows us to provide top quality and value in the most beautiful and interesting yarn and designs available today.

How has the company evolved? How are you expanding worldwide?
With the growing influence of the internet bringing the world closer together than ever before, Knitting Fever has expanded to become an international distributor. Starting in Canada, we have since expanded to service many countries across the continents – including the United Kingdom.

What do you specialise in?
Yarns for hand knitting and crochet, as well as patterns and tools for example, Lykke Crafts.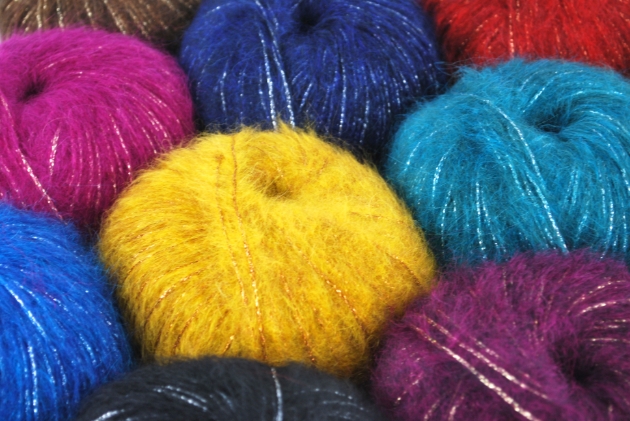 Talk us through your current collections
We represent over a dozen brands (some we own, some we represent) – so many hundreds of products. It's hard to talk about everything but here's a quick summary of some of our proprietary brands:
Araucania Yarns: Hand painted yarns made or inspired by South America.
Ella Rae Yarns: Favourites like the Cashmerenos and work horse yarns.
Jody Long: Our newest brand launched with designer Jody Long – yarns, colours, and designs selected by him https://www.jodylongknits.com/
Juniper Moon Farm: our high end luxury natural product line https://www.facebook.com/JuniperMoonFarm/
Mirasol Yarns: A line of yarns from Peru, the sale of which supports the Mirasol School in Puno. The yarns are made by the mill that runs the school and sources the fibres from the flocks of farmers whose children attend the school. You can read the story here: http://mirasol.com.pe/
LYKKE Crafts: Named after the Norwegian word for happiness, LYKKE Crafts combine high quality materials and thoughtful design to produce beautiful, durable, happy-making knitting needles and crochet hooks http://www.lykkecrafts.com/
Noro Yarns: It's best to allow his own words to capture the beauty of Noro. Eisaku Noro says:
For persons who are born or grew up in a place where unspoiled great nature is left, nature is always close to their existence. No matter if they are aware of it or not, they are inspired by it in many ways. From ancient times Japanese have accepted, enjoyed, and been charmed by the non-uniformity, unevenness, and coarseness of nature. This is the basis of the philosophy of Noro yarn. Natural fibres have great features that humans cannot mimic. I want to leave these features as much as possible in my yarns. If I make wool yarn, I use various lengths and thicknesses of wool fibres to try to reproduce the nature of sheep itself in our yarn: such as unevenness and coarseness. These natural states are intentionally left by using human hands and old machinery so that natural fibres are not over processed. All of this is so knitters can feel nature more closely when knitting with Noro yarns. Impurities in the raw materials are carefully removed by hand without the use of chemical treatment which is not good for the fibres or the environment. We also aim to reproduce the colours of nature in our yarns: leaves for example, all look green, but in reality, they come in countless variations of green. By mixing colours we can give our yarns more natural feeling colours reminiscent of oceans, mountains, flowers, trees and so on.All animal fibres that are used in the yarns come from certified organic farms, from international sources such as Australia, the Falkland Islands and South Africa. Noro is personally involved with inspecting all aspects of production, from visiting the animal farms to checking the machinery used and keeping restrictions on the dye processes to maintain products that are as eco-friendly as possible.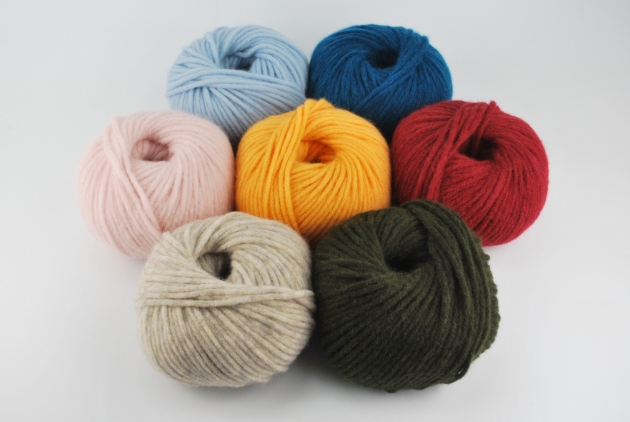 What's your bestselling product?
That's hard to say. We have such a diverse range of products, that there really is something for everyone – and everyone has their own favourite. However, our brand of yarns by Noro are very strong in that they're so unique and cannot be duplicated (many have tried and failed!). Also, our new line of tools by Lykke with the motto 'Make Happy' was launched about three years ago and is very popular.

What styles never go out of fashion and why do you think that is?
Our designs are heavily influenced by fashion – and so I'd say that all fashions are cyclical and reborn at some point. Many fashions I remember seeing in the '90s and early 2000s seem to be coming back again in new forms, and those that have waned in popularity, will come back in the future. It's a fun phenomenon to witness!

How often do you launch new products?
Twice a year – autumn/winter and spring/summer.

How would you advise a retailer who is interested in stocking your products?
They can feel free to visit here: https://knittingfever.com/console/wholesale/account-signupand fill out the required information. Here, they'll be able to open an account and browse our available products in just minutes! It's very simple.

What sets you apart from your competitors?
We believe in the power of branding, and focus on building strong brands with a story to support them. Each brand has its own original identity, and can occupy a branded section in any shop.

Do you visit any trade shows?
Yes – we have booths at all the major trade shows worldwide.

How did business cope during the Covid-19 pandemic and what are your plans going forward?
Many of our customers were suffering due to lockdowns, so Knitting Fever decided to help them by launching a Shop Local programme. This programme is bringing essential revenue back to the independent retailers of US communities and will ensure the flow of merchandise to those stuck at home. You can view some information about that here: https://knittingfever.com/lockdown-relief-drop-ship-kits

What new products can we expect from you in the future?
Over all our brands we launch new products each season, so there are typically dozens of new product offerings each year. We're always looking to lead and not follow, and start the newest trend. Keep your eyes peeled for exciting new things coming.

Contact:
customerservice@knittingfever.com https://knittingfever.com