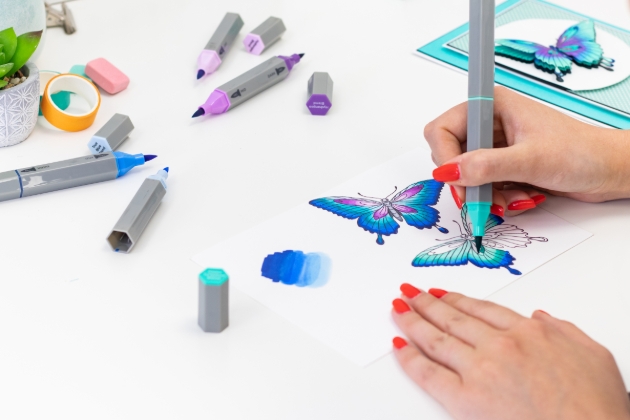 Whether it's a social media post, a website page or a traditional print advert, there's no easier way for you to grab a customer's attention than a high-quality image which allows your product to do the talking.

There are so many different platforms and ways in which your products or your business can be seen and equally, there are lots of other companies out there who are offering similar services or selling comparable product. First impressions are paramount because a photo is often the first thing that a potential customer will see and the window to your brand, so you need to make sure that it hits the mark.

Before committing to a big photoshoot, you need to consider what you want to achieve with your photography. It's important to create something that immediately grabs a customer's attention but your image needs to have the desired effect.

If it's a shot for social media, you might want your image to be aspirational. For example, it might be a project using your product that looks fantastic, but easily achievable for the consumer to create with the right support and instruction.

Or, it could be that you feature the product in a lifestyle setting so the customer can visualise what the product would look like in their own home.Social media is also a great tool for engagement so some good quality photos of a new range or sneak peek preview is the perfect way to create conversation.When it comes to e-commerce, photography is just as important. Customers don't want to see flat photos or stock images that have been used hundreds of times, they want a diverse range of shots that demonstrate the quality of the product including packaging, a variety of angles and the product being used in situ.Buying online means that the customer can't physically feel a product before they decide to buy. So, unless they were already intent on making a particular purchase, your images could be a deciding factor.

Your photography should also complement and tie-in with your brand identity because when a customer sees an image that you have published, you want your brand to be instantly recognisable. This incorporates what colour palette is used, backgrounds, surface, accessories used and the overall style of the shot.Having access to some original, creative images can create consistency and credibility for your brand. It can be the difference between someone choosing to spend their money with you or choosing to spend it elsewhere.

Ultimately, photography is something well worth investing in. Smartphones and other devices can do a great job in taking shots for social media for but when it comes to photography for marketing and ecommerce, hiring a photographer, or taking the next step and investing in an in-house photographer, is a good way to go. While it may seem like an additional expense, the benefits of having access to a suite of professional, sleek photography and the long-term positive impact it can have on your business, definitely outweighs the costs.

Sara Davies MBE is founder of Crafter's Companion.