The purchase of a Trotec laser cutter has enabled Bristol-based designer Sabella Tilley to start her own business, Treetop Treasures. Having previously focused on creating handmade paper cut gifts, Sabella wanted to expand her capabilities and be able to engrave additional materials, including wood.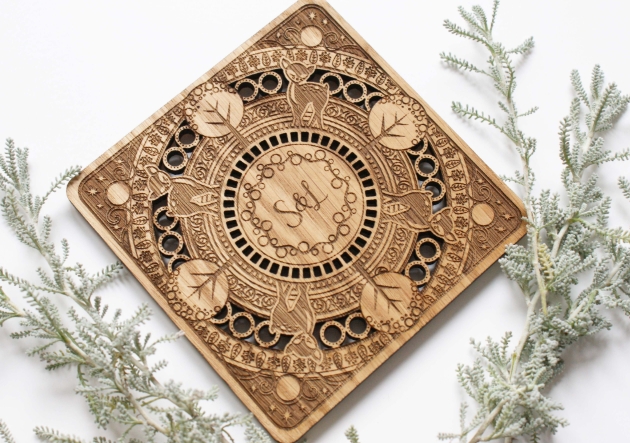 With a first class degree in illustration, Sabella was keen to showcase her designs on products and expand the range beyond family and friends. The launch of Treetop Treasures enabled her to realise her dream, with the laser cutter allowing her to move into producing wooden products.

Sabella said "As I had no previous experience with laser technology I knew I needed a machine that was not only easy to use, but would also come with additional support if required. The quality of the machines and the support from Trotec are excellent and there is a clear difference between the quality of Trotec's products and other manufacturers."

Sabella purchased Trotec's entry level laser cutting machine. Featuring easy to use software and an A3 bed size, the machine is perfect for hobbyists and new start up companies who want to invest in new technology.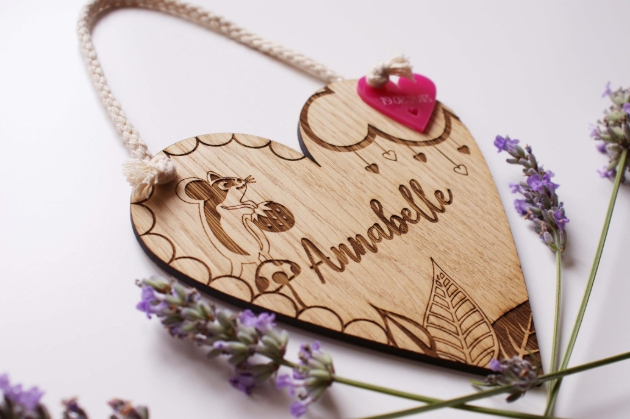 She said, "The laser allows me to stay creatively sharp and bring my designs to life in half an hour, something which would have taken me days by hand. Time is very important to me as a stay at home mother so being able to reproduce my designs effortlessly and make alterations to them prior to producing the finished workpieces is invaluable.

"The laser also removes the more unpleasant aspects of being creative. I have always preferred the design side of the creative process and manually producing my products over long periods of time would often take its toll on my hands and eyes."As a start up business owner and young mother, Sabella wanted to make sure that she chose a laser machine supplier that she could rely on for support and training during her new business venture.

Sabella describes the experience she had as fantastic: "From spending an entire afternoon with the area manager at my local showroom to the training and installation received from the engineer, Trotec have been excellent.

"There is also a massive support from other Trotec users online via various social media groups, which I have not seen with other laser companies."

Currently the core product offering from Treetop Treasures is wooden gifts. However, the purchase of the laser cutter has enabled Sabella to trial other materials including slate and glass, which she had never considered before the purchase of the laser. Sabella has also experimented with Trotec's range of materials.

Sabella said "Just like our area manager for lasers, our consumables area manager has given us fantastic customer service, answering any questions we had. I hope to experiment with Trotec's engraving materials more and incorporate them into my products in the future as I have been really impressed with the quality."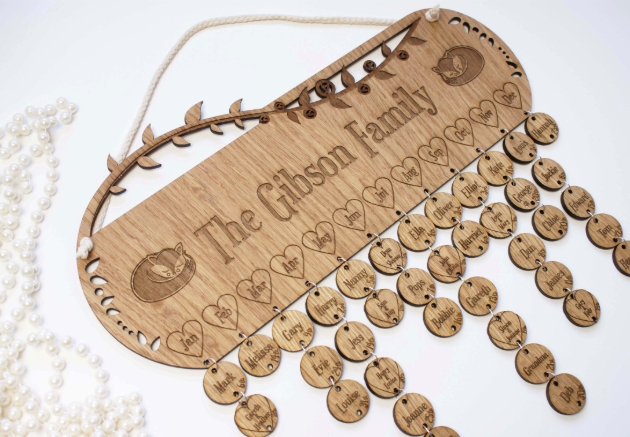 Continued success for Treetop Treasures
Treetop Treasures have continued to succeed since we initially wrote our customer case study in 2018, with the business continuing to not only supply a range of bespoke gifts to customers but also gaining recognition from famous entrepreneurs.

In February, Sabella and Treetop Treasures were selected as the winners of the weekly Small Business Sunday competition, which is run by Theo Paphitis of Dragon's Den fame. As well as being featured in his business directory, Treetop Treasures are also featured in special social media groups and networking hours, gaining them further recognition for their success. In February Sabella was invited to Theo's annual event where she was presented with her award by Theo himself.

The following week, Treetop Treasures gained recognition from Jacqueline Gold CBE, winning the weekly WOW (Women on Wednesday) competition, gaining the business a host of new social media followers and an endorsement as part of Jacqueline's WOW: Championing Working Women Initiative.

Treetop Treasures have continued their success throughout 2020, showing that from little acorns come Treetop Treasures.Trotec offer a range of laser machines in different sizes. For more information about these visit www.troteclaser.co.uk and to find out about the diverse range of sheet materials and engraving supplies, visit the Trotec webshop.