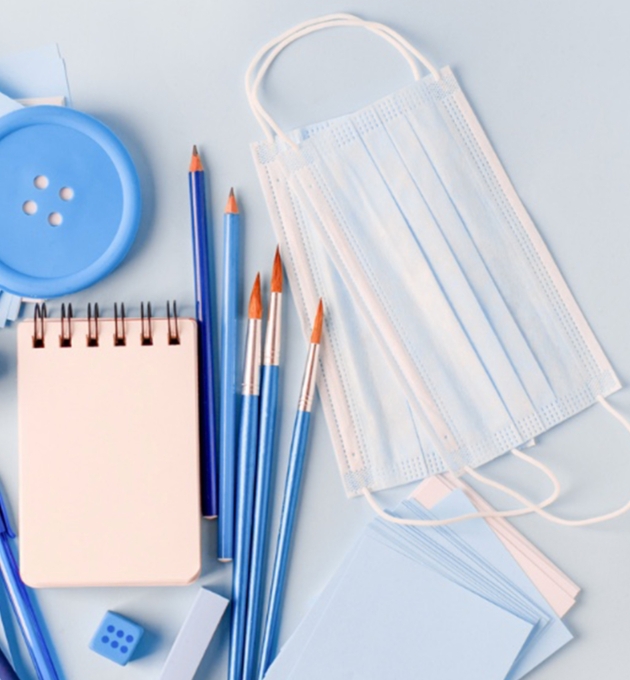 The techy stuff:
KN95 masks
The KN95 facemask will protect from airborne harmful substances. The mask fits snugly around the face to any harmful substances from entering the nose and mouth. KN95 facemasks are designed to filter out a minimum of 95 per cent of particles, with four layers of fabric, which make filtration very effective. The 3D mask is designed to fit the face securely but is held slightly away from the mouth to allow more comfortable breathing and speaking. This mask folds flat for hygiene and can be stored easily.

3-ply disposable masks
These quality non-woven face masks are intended to cover the nose and mouth in order to minimise the incidence of cross-infection reduce the number of germs that the wearer releases, which can protect other people from becoming sick. These disposable masks can be used to help prevent harmful airborne substances from entering the wearer's body through the nose and mouth.

These masks are light and easy to wear, and have a certificate of appliance and should be worn just once and then disposed of safely. To buy, call Creative Products Distribution on 020 8953 2143 or email: sales@creative-distribution.co.uk to place your order.