Applicraft
Hillcrest, Guildford Road, Ottershaw, Surrey KT16 0QL UK
Telephone: 01932 872572
Fax: 01932 874501
Email: info@applicraft.co.uk
Web: www.applicraft.co.uk
Company Profile:
Applicraft is a family business which carries a range of quality products. Our mission is to give our customers products to create wonderful pieces that they love, whether it be for themselves or for someone else.

Among those products are:
Appliglue, Craquelure, Decoupage Finish, Crackle Glaze, Transfer Glaze which are water-based paints that are fun and easy to use and can be applied to a wide range of surfaces, making the humblest of household items new and unique.

All products are available for both wholesale and retail.

In addition to our Applicraft label, we package our products for other companies under their own labels.

During the last 10 years we have had the opportunity to work with some of the UK's top art galleries, putting together creative packs for their shops.

Please be in touch should you have any new projects which you would like to discuss.
Contact Name: Vee Wilson
Product Categories:
Adhesives, Art Materials, Card Making, Craft Materials, Decorative Painting, Jewellery, Trade Services
---
Product Category: Adhesives
Product Name: Appliglue, Decoupage Finish
Description: Appliglue is the perfect all round, non toxic, washable glue for use on a wide range of surfaces. Use for beading, jewellery, textiles, costume design, millinery, kids crafts, patchwork, embellishment, with textile and transfer foils. Visit www.applicraft.co.uk for more ideas.
Decoupage finish is used as an adhesive to build up layers of papers or tissue on plates, trays mdf shapes - available in matt or gloss.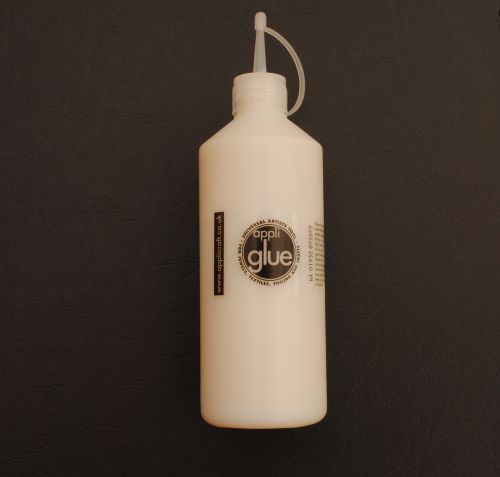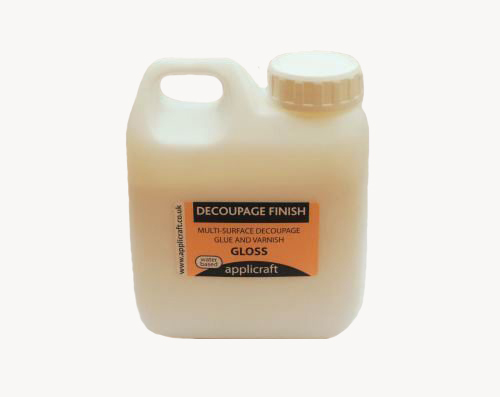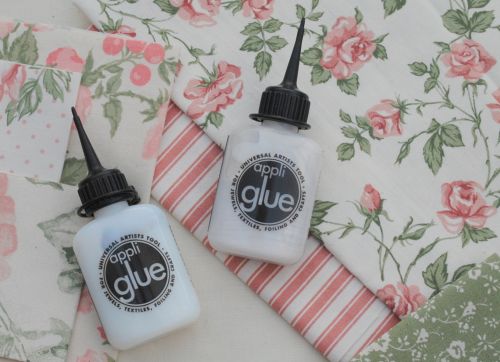 ---
Product Category: Art Materials
Product Name: Craquelure, CrackleGlaze, Transferglaze & Decoupage, Appliglue
Description: Craquelure is a water based, non yellowing, paint which is excellent for creating an aged look. This can be created on most surfaces including wood eg picture and door frames, and finials, on walls or canvas. It is available in a variety of sizes for either small or large projects.

Transferglazed items are used directly on to canvas or used in conjunction with art pieces.

Appliglue can be used as a 3 dimensional paint over other paint and paper. It is water soluble so can be mixed and thinned down if so wished.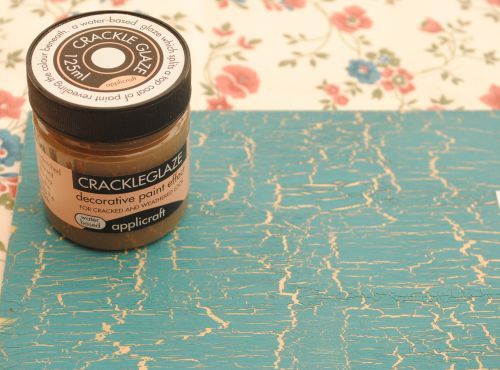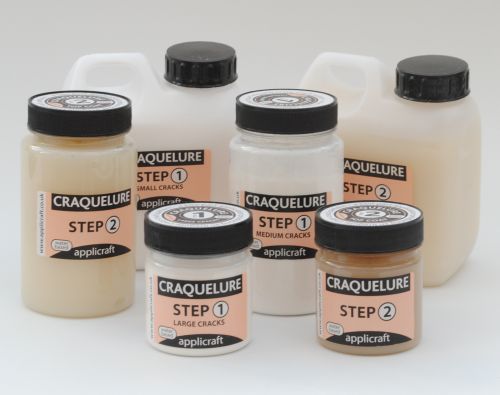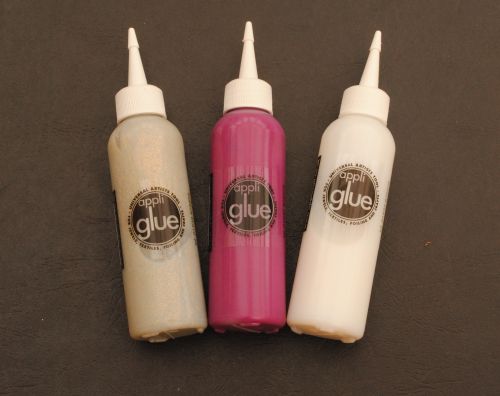 ---
Product Category: Card Making
Product Name: Billet Doux Card Packs
Description: These are creative card packs for all seasons. All that is needed is a little imagination to create a card. We have included ideas, inspirations and some templates. For more ideas and inspirations go to www.applicraft.co.uk. Themed packs can be created for events under your own label.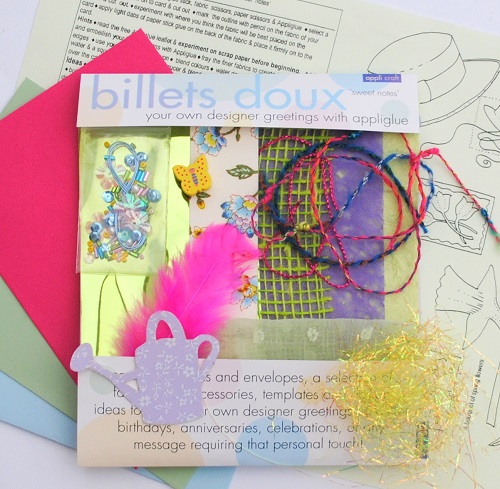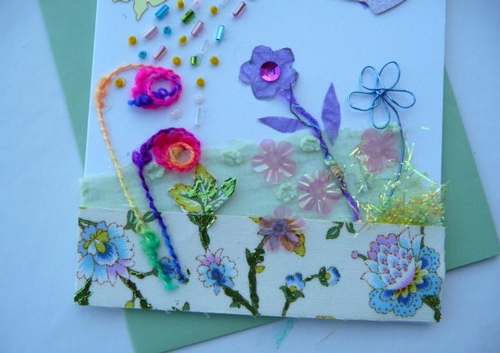 ---
Product Category: Craft Materials
Product Name: Appliglue, Textile Foils, Sparklethreads
Description: Appliglue is available in over 50 colours. It is superb on a variety of differing surfaces from textiles and card to wood and acrylic. It is used by embroiders as a dimensional paint. Use it to create fabric collages, wall hangings, banners and patchwork, or for creating masks and fancy dress outfits. Decorate glass, mirrors, balloons and a myriad of other things. Have fun and save yourself time with Appliglue.

We carry a wide choice of 28 colours of Textile Foils. These are available in retail packs for crafts. A4's and A5's are useful for workshops, bigger projects and education. In metre lengths they are used by students and designers.

The SparkleThreads are a fun and funky way to create your own spangled web to cut out or punch and use for cardmaking, art pieces or even fancy dress. Available in 4 different colourways as retail packs.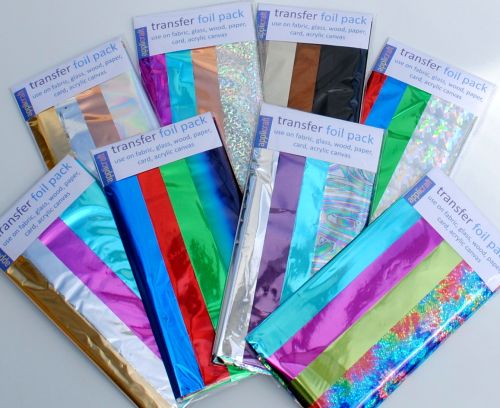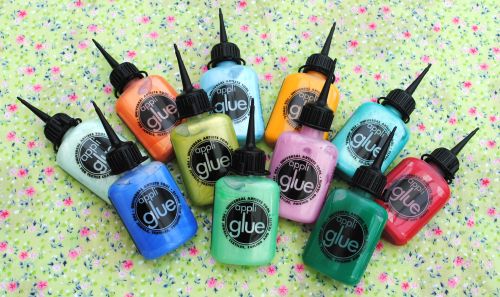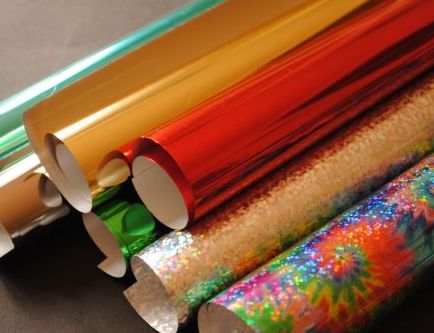 ---
Product Category: Decorative Painting
Product Name: Craquelure, Crackleglaze, Decoupage Finish and Transferglaze
Description: Decorative paint effects can transform a plate, a plant pot, a box, a piece of furniture or a frame and give them a new lease of life.

They can be applied to a wide range of surfaces from card, mdfs, acrylics, and textiles, to glass and wood.
These are water-based paints that are fun and easy to use. They are also available in a wide variety of sizes
Used by crafters and professionals.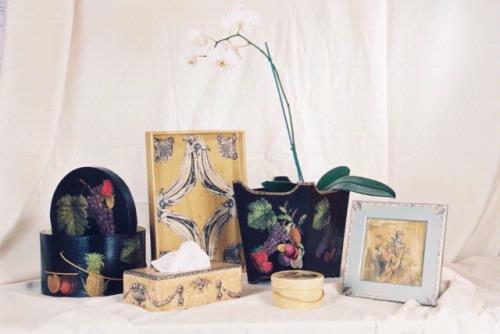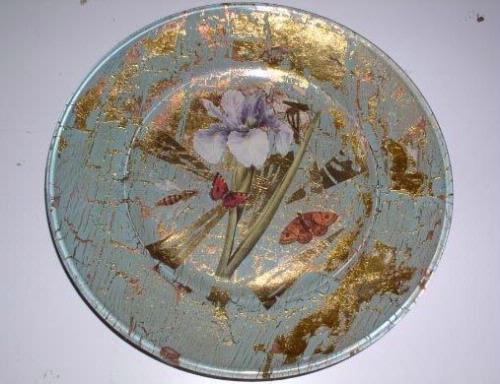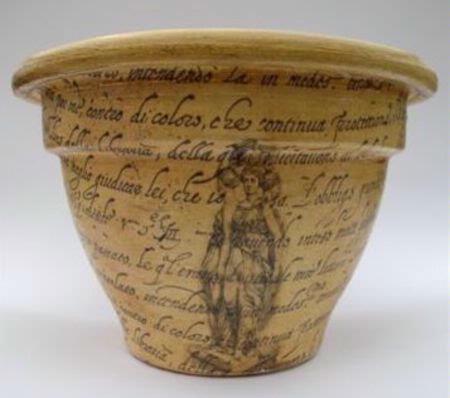 ---
Product Category: Jewellery
Product Name: Clear Appliglue
Description: Our clear appliglue is perfect for beading and for jewellery making. It dries clear and is washable up to 40degrees.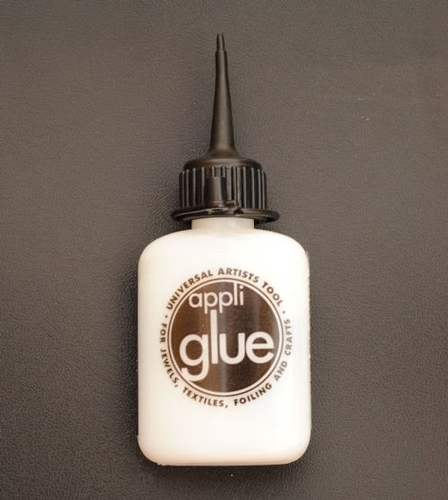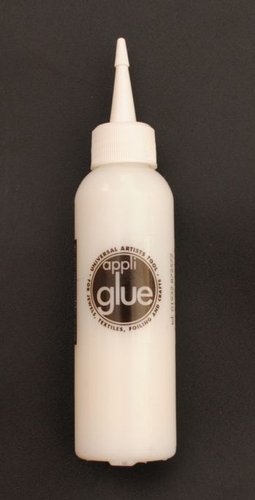 ---
Product Category: Trade Services
Product Name: Own Brand Packaging
Description: We work closely with companies both large and small to create products which are sold under their own label, some of which are now exported worldwide.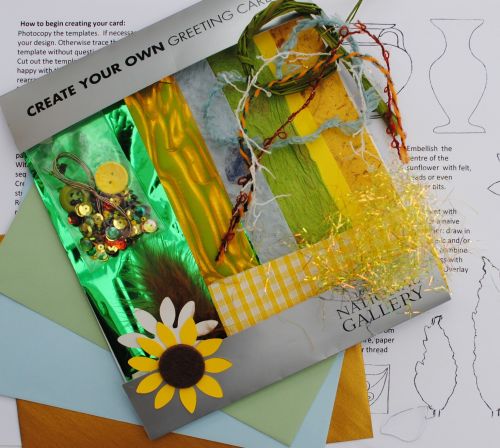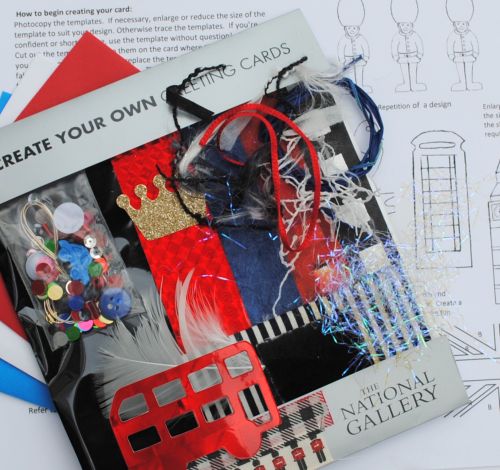 ---