The Festival of Quilts, Europe's leading patchwork and quilting event, is proud to announce highlights of this year's exciting gallery line-up which features work by internationally-acclaimed artists Michael A. Cummings and Danny Amazonas, African-American Quilts from the Cargo Collection at the International Quilt Museum, and quilts from the Roderick Kiracofe Collection.
The Festival takes place from 18th-21st August, 2022 at the NEC Birmingham and features more than 700 competition quilts, an extensive programme of workshops, Academy classes, talks and lectures, more than 200 specialist craft retailers, and a Product Stage offering top tips and advice from brand ambassadors, experts and quilting VIPs. Online ticket sales open on 14th April (6th April for members of The Quilters' Guild).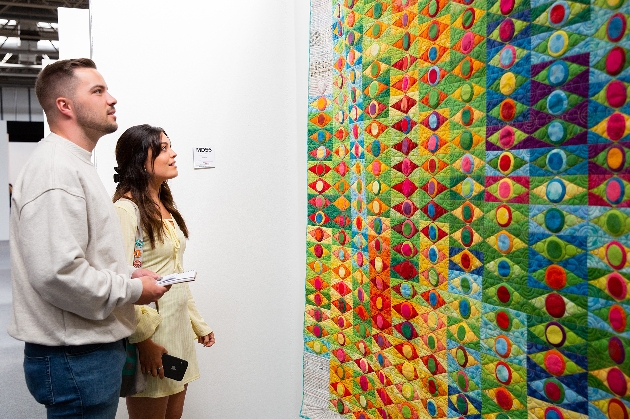 Festival visitors will be able to view a gallery of shortlisted entries for The Fine Art Textiles Award. The award is an international juried exhibition open to all amateur and practising artists using textiles, cloth and thread as their primary medium. It recognises the creative talents and skills of a broad community of high-calibre textile artists producing gallery-quality high art.

The Festival organisers are proud to announce three special features for this year's event: The Freedom Quilt, The Guru Nanak Tapestry and The Grenfell Memorial Quilt Hanging. The Freedom Quilt is presented by the Sophie Hayes Foundation, a charity supporting women survivors of modern slavery. The quilt is a creative collaboration with Liberty, the International Slavery Museum, Liverpool and quilt expert Jenni Smith, in which survivors have stitched squares representing their own personal journey to freedom. The Guru Nanak Tapestry is a multifaith tapestry involving 91 participants from the Sikh, Hindu, Christian, Muslim and Jewish faiths who, with the guidance of teacher Paula Hope, have created a beautiful triptych.

The work celebrates the 550th birthday of Guru Nanak, the founder of the Sikh faith and his universal message of oneness, and this will be its first public exhibition in England. The Grenfell Memorial Quilt is an inclusive community project set up to provide an outlet for the emotions of those affected by the Grenfell Tower tragedy and as a tribute to the 72 people who died. It has provided a sense of community and a safe place to express emotions and feelings. Festival visitors will be able to meet the people behind the quilt and find out more about the ongoing campaign to support those affected and prevent a similar tragedy happening again.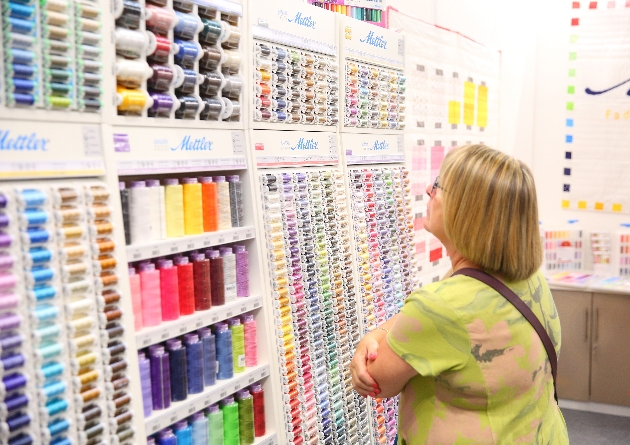 Entries for The Festival of Quilts 2022 competition are now open. There are 17 different competition categories and the entry deadline is Monday 27th June, 2022. Entry forms, category criteria, competition rules and key information are available on the Quilt Competition page of The Festival of Quilts website (www.thefestivalofquilts.co.uk).

Tickets for The Festival of Quilts 2022 go on sale to members of the Quilters Guild on 6th April and to the general public on 14th April at https://www.thefestivalofquilts.co.uk/. Advance adult tickets are £17.50, concessions are £15.50 and there are three VIP packages. Booking fees apply to all transactions - £3.50 for e-tickets and £3.95 for postal tickets. Children under 18 go free if accompanied by an adult. Ticket purchases are advisable in advance but are also available on the door.

All information is correct at the time of writing.
www.thefestivalofquilts.co.uk