Creative Solutions go green! Visit the company at CHSI Stitches, stand C48 and see the inspiring range of eco-friendly products.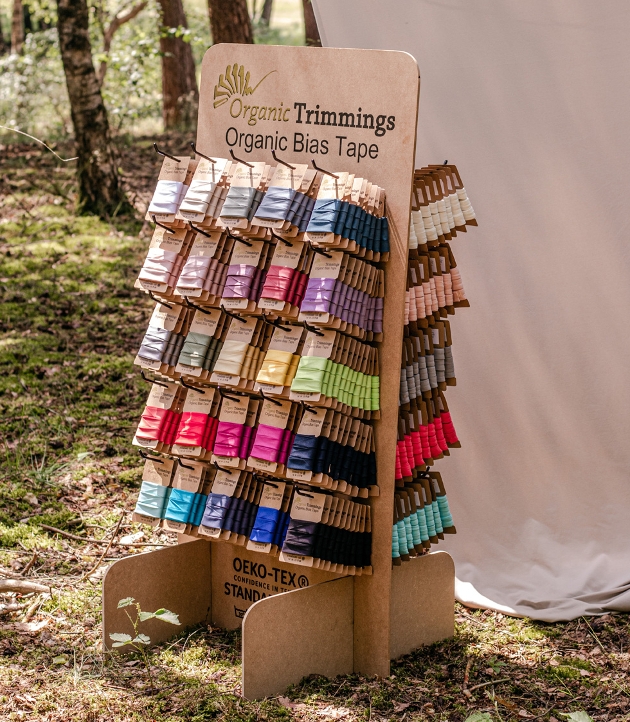 Bonfanti Eco Buttons - the beauty of nature
Buttons made from hemp fibres, coconut, vegetal ivory, olives trees, recycled paper and much more...

Organic cotton fabrics and bias tape
Organic cotton is cotton produced to sustain the health of soils, eco systems and people by using natural processes. All the company's organic fabrics are GOTS certified.

1530 Prym sustainable Knitting & Crochet tools
To avoid unnecessary damage to the environment, the Prym 1530 range has been designed using environment-friendly bamboo knitting needles and crochet hooks along with stitch markers and a wool comb in totally plastic free packaging. More products will be added to the 1530 range in the future.

Mettler Seracycle Thread
Recycled sewing thread made from 100 per cent post-consumer recycled PET bottles is the ideal all-rounder for creating resource-conscious sewing projects.There are 36 colours to choose from, each spool contains 200m of thread, available in boxes of five spools, six colour counter display and 36 colour thread cabinet.

The Creative Solutions Trading Co. Ltd
Unit 30C, Blythe Business Park
Cresswell, Stoke on Trent. ST11 9RD
Tel: 01782 399119
http://www.creativesolutionsgb.com/