Households up and down the country are invited to come together online on Friday 3rd July (4pm) for the finale of the nation's craftiest online fundraiser, Virtual Crafternoon. With everyone continuing to spend plenty of time at home to help keep safe, and many people struggling with isolation, stress, grief, financial worries and fears about the future, mental health charity Mind is hosting a virtual spin-off of their popular crafting event – Crafternoon.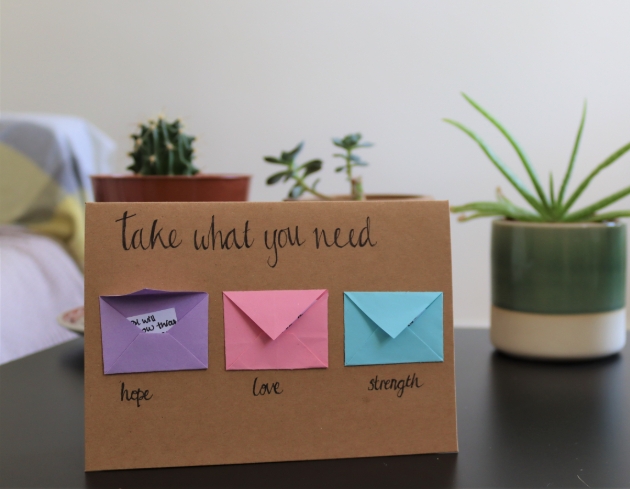 The online event is a perfect chance to join loved ones virtually - no matter where they are - and share some precious time doing something relaxing, fun and creative together, whilst raising money for better mental health.

A recent survey by Mind found that almost half of young people (44%) and adults (43%) have not, or have rarely, felt relaxed during the lockdown period. Restrictions on seeing people is also a key factor driving poor mental health.

In the same survey, connecting with family and friends online was the most popular positive coping strategy among people of all ages, when it came to their mental health during the pandemic. In addition, 47% of adults with experience of mental health problems, and 44% of adults overall (with and without lived experience) said that they had been doing something creative to cope during lockdown.

Taking place on Zoom, Mind will provide the template, tips and online guidance for creating 'Take what you need' support cards, with origami envelopes. This is the perfect craft to send to a loved one who might be struggling with their mental health, or to show someone you're thinking of them, especially during these uncertain and unfamiliar times. All that is needed are some basic supplies - coloured paper, pens, a ruler or something with a straight edge, and a tablet, computer or smartphone. This is the perfect time to get creative and see what materials are lying around the house.

Virtual Crafternoon is free to take part in, with a suggested donation to Mind to help fund vital services in England and Wales for those experiencing a mental health problem.

Demand for the mental health services provided by Mind has been unprecedented during the coronavirus pandemic, with more than a million people accessing the charity's online information on coronavirus and mental health, and a surge in the number of people seeking support through the online community, since the crisis began.

A survey by Mind has also revealed that one in four people trying to access NHS mental health services are failing to get the support they need, amid reports of a significant fall in referrals to NHS mental health services.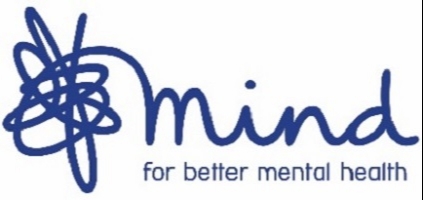 Sara Davies MBE, Craft business leader and Dragons' Den star, said: "I had a great time hosting Mind's virtual Crafternoon in May! Engaging with the Crafternoon community was a fantastic experience and with people looking for new, creative ways to connect with friends and family online during this time, crafting is a perfect way to do this. Even just half an hour can be a relaxing bit of you time.

"Crafternoon can help you support your wellbeing whilst fundraising for Mind's vital services – it's more important now than ever to talk about mental health and look after our wellbeing."

Maria Khosla, community fundraising manager at Mind, says:"This is a crucial time for the nation's mental health, as our lives continue to be affected in lots of different ways, so it is as important as ever that we look after our wellbeing.

"Virtual Crafternoon is the perfect excuse to take some time to do something fun, creative and relaxing, whilst helping to make a difference and fund Mind's vital support services. Absolutely anyone can take part, regardless of whether you have crafted before. It's so easy to join in, using any supplies to hand. Use your imagination, perhaps this is the time to upcycle those cardboard toilet roll tubes!

"We're facing huge demand for our advice and information about staying well and looking after your mental health, as well as needing to support our local Minds to adapt their services and keep our Infoline and legal line running. Every donation we receive from Virtual Crafternoon will help us to reach those in need, at a time when we need to protect, support and save the lives of even more people experiencing poor mental health."

For more information visit mind.org.uk/Crafternoon