Launched in 2011, Crystal Parade caters for the growing need of rhinestones and crystals for crafters, nail artists, designers and stylists. Poppy, the founder of Crystal Parade had five years previous experience within the embellishing world, many years' experience within sales and customer service roles and at the age of 16 running a couple of successful enterprises so with dam hardwork, the odd risk here and there, a great team by her side and the love and support of her family and friends she took the leap to start Crystal Parade. Here, Director Poppy Pennington tells us more...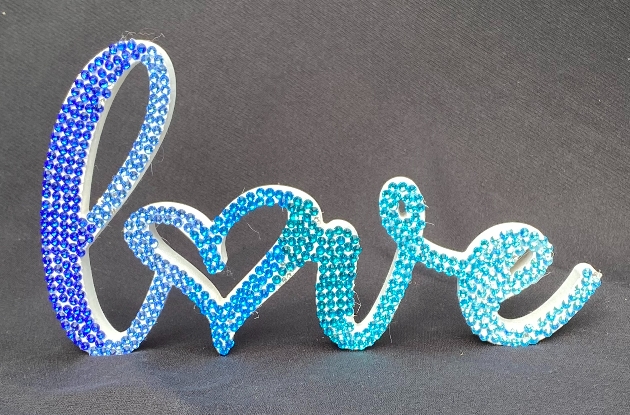 Tell us about launching Crystal Parade
When I launched Crystal Parade there was only a few companies you could purchase crystal embellishments from, and they were mainly offering the highly priced brand of crystals which weren't always suitable or affordable for some customers or the other choice was poor quality rhinestones. I saw a gap in the marketplace for a crystal supplier offering not just one brand of crystal but two. A few years down the line, we offered three great brands with three price points, a myriad of colours, sizes and shapes available in wholesale or retail packs.

Today Crystal Parade is a Silver Authorised Preciosa partner and has its own brand of Zodiac crystals. In 2016, we launched a great range of crystal mixes. Our crystal mixes are a big seller with the AB mixes being the number one seller. Our customers love to experiment with the different colour combinations which make the crystal mixes a fabulous and economical solution for getting creative and splashing the colour!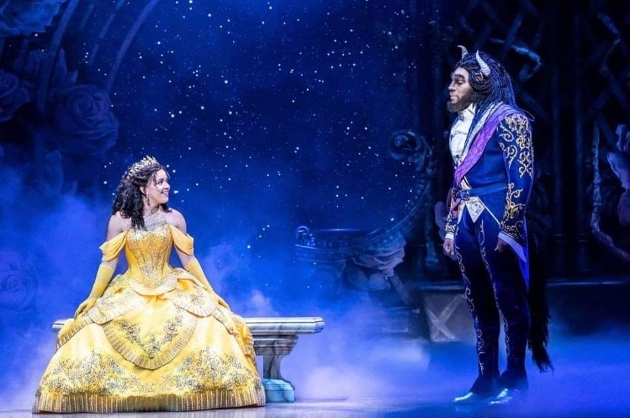 What is life like at Crystal Parade today?
We're in our 13th year and have been so lucky to work with very creative and well known indvidual's and companies. From the stylists for Sam Ryder, P!NK, Take That, Leona Lewis, Little Mix, Robbie Williams, Spice Girls, The Vivienne, Ant and Dec and Sam Smith to name a few and then there are all the theatrical productions we have work with including Shrek, Thrillier, 42nd Street, Kinky Boots, Phantom, Frozen and most recently we've supplied Zodiac and Preciosa crystals to the Royal Opera House's production of Cinderella, I went to see the performance it was amazing but made extra special by seeing the cast sparkling in our crystals.

Over the years, we've been asked to crystallise many different items from Dorothy's Ruby Slippers, a life-sized mannequin (we called her Goldie, she was crystallized in thousands of Zodiac Golden Shadow rhinestones), bikinis for F1, champagne bottles, wheelbarrows, cricket balls, Rolls Royce and other ordinary and not so ordinary items.

But it's not just about the dizzy heights of stage and celebrities that has seen Crystal Parade stay solid and grow from strength to strength, we have thousands of customers who wish to place sparkling orders to add the extra special touch of sparkle to their greeting cards, journals, parchment craft, crochet projects, costumes, jewellery designs, shoes, hat and accessories. The craft and costume marketplace is key to Crystal Parade's success and we work with well-known artists to keep our finger on the pulse when it comes to embellishing special craft projects and showstopping costumes.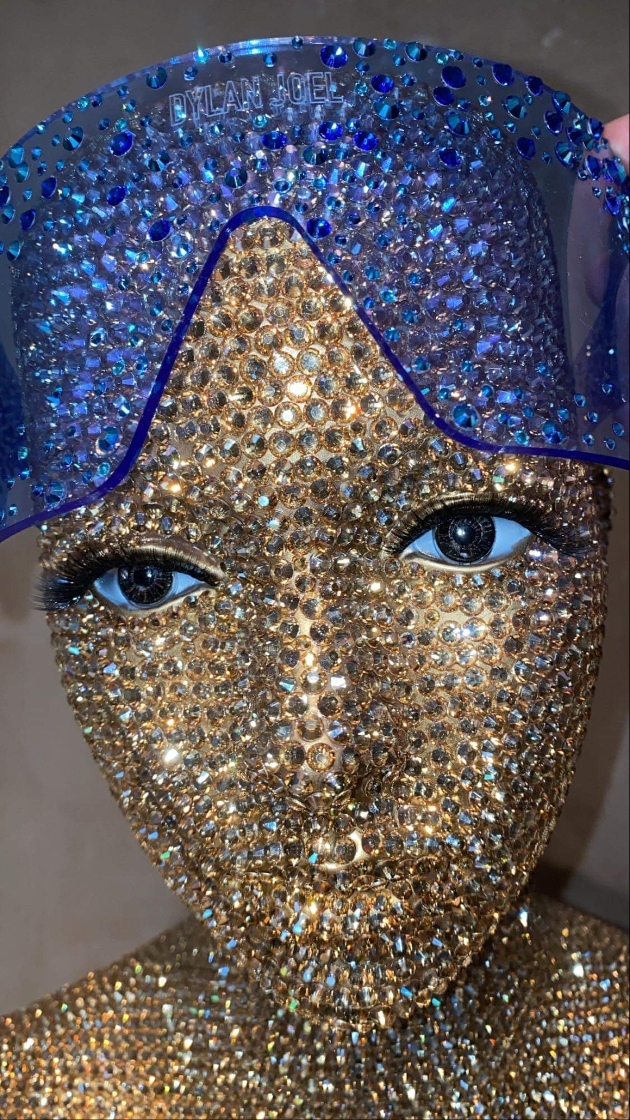 What plans do you have moving forward?
This year, we plan to launch more crystal mixes and craft kits and for sure will be expanding our own brand of Zodiac crystals. We're currently carrying out our R & D for ceramic hotfix flatback pearls, when we sold Swarovski, they were a great seller, very popular with the couture costume and wedding dress designers along with wedding stationery designers too. We hope to have these launched within the next month or two.

Our Zodiac range of crystals are a fantastic alternative to the top quality Austrian crystals. At the beginning of this year, we sent out a questionnaire to all our customers who had purchased from the Zodiac range, the feedback was amazing with 97 per cent of our customers would recommend Zodiac to their friends. The quality of the Zodiac range is excellent, you won't find them being scratched easily, they don't come away from the foil backs and they really do sparkle! Our most popular colour is the AB (Aurora Borealis). In the office we have our favourites .... Peacock Blue, Green Volcano, the new Purple Velvet, Light Pink AB and Moonlight.

As the Zodiac is our own brand of crystal, we're able to offer great discounts to retail customers, we also offer a fulfilment service whereby you supply us with your own branded bags and we will label and put your chosen amount of crystals in your bag.

Hobby & crafts have boomed over the last two years! How has this affected Crystal Parade?
We have customers wanting to give their clothing an original look whether they're going to a festival, we've just put a thunder bolt on a pair of wellies for a pop concert! Harry Styles is all about the sparkle and we had lots of customers wanting to recreate Harry's look from the sparkly glasses to the love heart dungarees.

How would you advise customers wanting to stock your product?
We currently have a handful of retailers stocking our range of crystals and tools, they really do see the benefits of stocking the crystals as the audience for crystals is so diverse from a nail artist, make-up artist to a milliner and crafter - everyone loves a touch of sparkle and quite often crystals are an impulse purchase. It's all about inspiring your customers, you just need an eye-catching item/craft project on display and it becomes a talking point. If you're a fabric, craft or wool shop, crystals are an easy upsell. Prices for 100 Zodiac rhinestones starts at £2! You can offer crystal workshops, once shown how easy it is to embellish with the right tools your customers will be hooked and back for more - they'll spread the word too. We're happy to come along to your shop premises and hold a crystal workshop free of charge.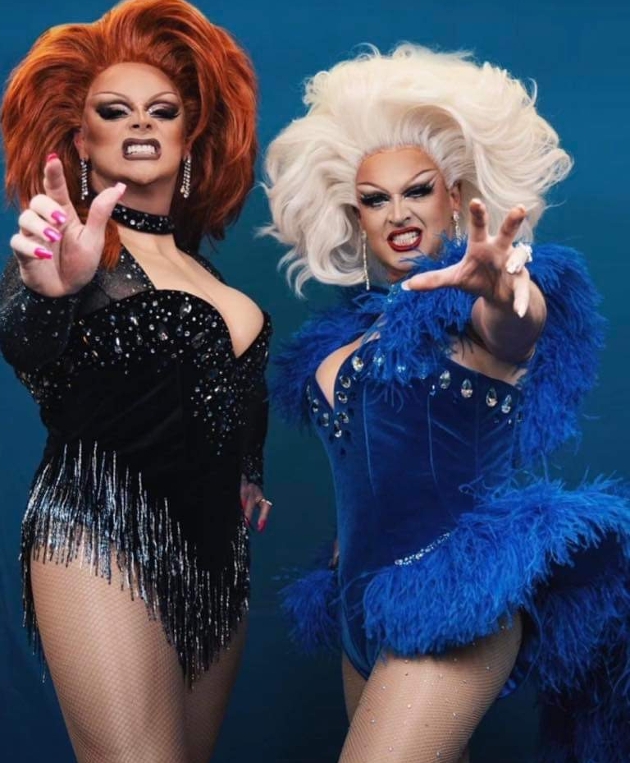 What does the future hold for Crystal Parade?
The future is looking exciting with new opportunities for us all to share the sparkle and bring something new and innovative to our customers.

Crystal Parade
+44 (0)1926 485 038
sales@crystalparade.co.uk
www.crystalparade.co.uk