Visible Image was founded in 2004 and the company is now based in Bridgend, South Wales. It is now 19 years since Mark Alexander, Creative Director of Visible Image will have made his very first clear photopolymer stamp! Here, Mark talks to Craft Focus about his successful stamp and stencil business that will be celebrating 20 years, next year!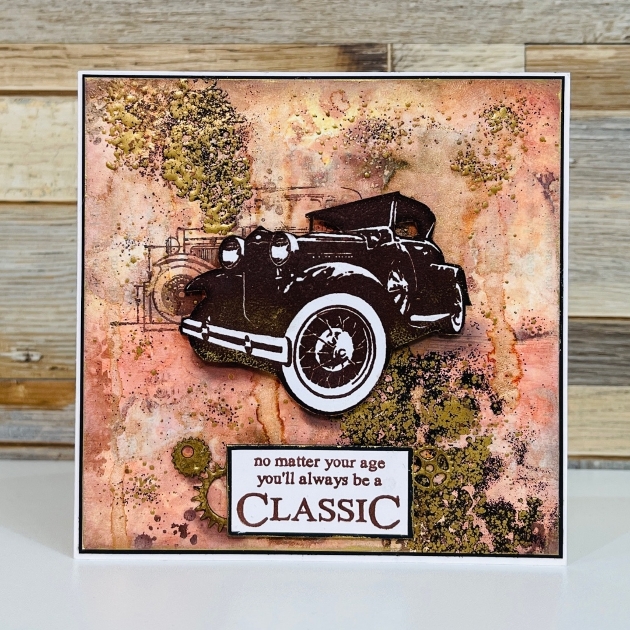 Who founded the company and why?
I founded the company after being made redundant, and I grabbed the opportunity of a new career which involved my love of art and drawing.

How has the company evolved? What's new?
In 2013, my wife Helen joined the company on a full-time basis and took over many of the day-to-day tasks allowing me more time to design and create. In 2016, we outsourced our stamp manufacturing to Photocentric, the leading clear stamp manufacturer here in the UK, as I could no longer keep up with demand. We introduced our own line of stencils and have now also added metal craft dies to our product portfolio, which both complement the stamps brilliantly. Our social media following has really grown over the years and our customer service is outstanding. We have received over 2,000 five-star reviews in the last year!

What do you specialise in? What are your 'bread and butter' products?
Stamps will always be our main product line and anything else we release will complement them. We're known and loved for designing striking images, for the inky feel to our designs, our inspiring sentiments, and brilliant stencil designs!

Talk us through the current products you're particularly excited about.
I'm always excited about every new release and, as I design everything myself, you'll find so many of our designs work well together. I'm excited to add more layering dies to our range this year as these have been so popular, and I love the texture that they add to a project.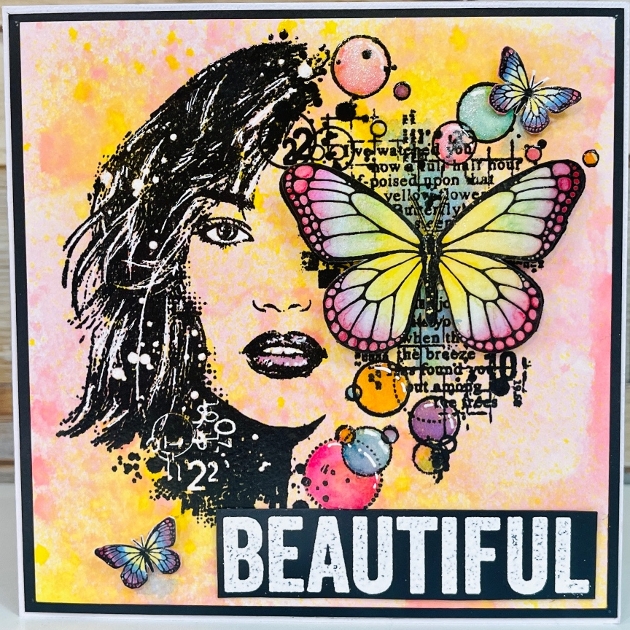 Do your products suit all levels of crafters?
Our products are great for beginners as our stamp sets include a focal image, sentiments and background elements, so you can create a fantastic and very arty card with just some stamps and ink! They are also perfect for the more experienced crafters who can take our products to the next level using masking, embossing and other techniques to add texture and layers.

Craft has boomed over the last year! Have you noticed any new trends?
We don't tend to follow trends, we have our own style and we design what we feel is different yet still useful, and we always put our own spin on things. We do like to follow the seasons as we know many crafters do.

How often do you launch new ranges?
We're aiming for bi-monthly releases this year. We'll be increasing our new stencil designs, and also adding more co-ordinating dies for some of our best-selling stamp designs, to make it easier to cut them out.

How would you advise a retailer who is interested in stocking your products?
Our products are loved by card makers and mixed media artists all over the world and we would really like to hear from more retailers. To apply for a trade account, complete the short form on our website and we'll be in touch soon!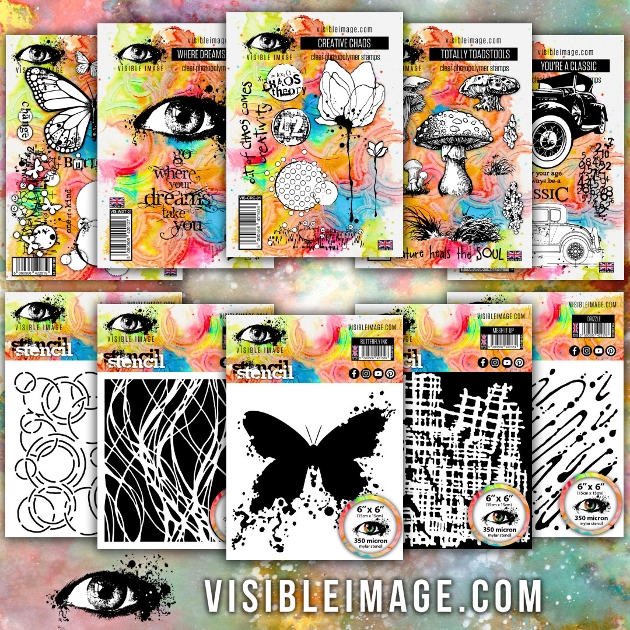 What sets you apart from your competitors?
I feel what sets us apart is quality and 'the Visible Image feel', always striving for perfection, and the teamwork between myself and Helen! We brainstorm and collaborate, and we release designs that are a little different and what we feel are exciting for crafters to use but will also be useful and timeless, to get maximum use from our products. You'll always find fantastic sentiments and quotes in our stamp sets, and these are carefully designed in what I feel is exactly the right font.

Do you visit any trade shows? Do you plan to visit any soon?
We don't have plans to exhibit at any upcoming trade shows but have done so in the past. We loved our visit to Creativation in Phoenix in 2018 and met so many fantastic retailers there.

What are you looking forward to most over the next year?
I'm looking forward to creating more over the next year with regular live demos and video tutorials, building our YouTube following and just sharing my creativity as much as possible! I love designing our products but I really want to spend more time creating with them. What new products can we expect from you in the future? We'll continue to release more amazing stamp sets, stencils and dies, and we hope to expand on our product range in 2023 with something new, but I can't say more than that at the moment! Watch this space!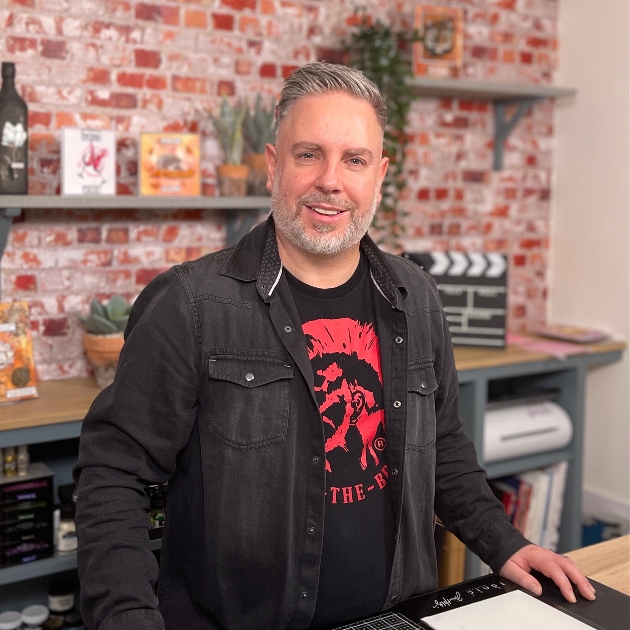 VISIBLE IMAGE
08000 293 753
info@visibleimage.com
www.visibleimage.com