Lavinia Stamps is an established British company, founded in 2006. Our company is based in Ruthin, an idyllic market town in Denbighshire, north Wales. Tracey Lavinia Dutton, Artist and Designer at Lavinia Stamps talks creativity, fantasy and tells us more about the company's worldwide following...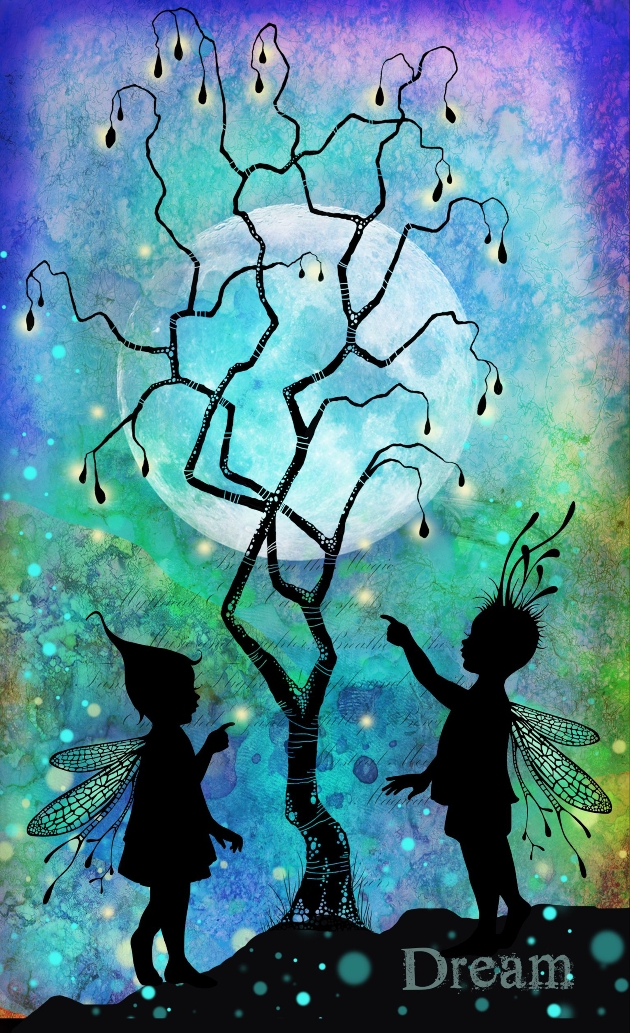 Tell us a little bit about the company. Where are you based? When did the company start?
Lavinia Stamps is an established British company, founded in 2006. Our company is based in Ruthin, an idyllic market town in Denbighshire, north Wales. I started the company working from a small cabin at the bottom of our garden. Now we work from two industrial units with 12 wonderful staff and have the most beautiful shop. We're still only a small company but appear to be rapidly expanding, so what lies ahead is very exciting.

Lavinia Stamps design polymer stamps - we pride ourselves on designing everything from start to finish, which can be a lengthy process. I initially hand draw each design which can take weeks to complete. The designs are highly detailed and very distinctive which gives them their uniqueness, they're the cornerstone of our business. Recently, we also expanded into a full range of our own branded products that complement the stamps beautifully. I'm well known for my passion in Fairies and Fantasy which are clearly reflected in our range of products.

What's your background and why did you start the company?
I'm passionate about art. I live and breathe it and have done since I was a child. I've been fortunate enough to earn a living from my design work since graduating from Derby University.

In 1992, Kevin (my partner) and I moved to Ruthin where we set up a ceramics business at Ruthin Craft Centre. I adored ceramics and although loved to throw on a wheel, I really enjoyed hand building with red earthenware using lots of textured elements to create a natural finish to my pieces. This led me to designing my own range of stamps that worked with clay. My customers loved the stamps and so I began selling the stamps individually. When Ruthin Craft Centre was demolished in 2007 it prompted the decision to start a new business designing stamps for the card industry. And so, Lavinia Stamps was born, and we haven't looked back since!

How has the company evolved?
We're always looking for ways to expand our company. We love to challenge ourselves; it's about thinking outside the box. I absolutely thrive on new ventures. Since taking on the new premises and increasing our team, our feet literally haven't touched the floor. We engaged a Project Manager which allowed us to branch out and build our own brand in other exciting areas such as stencils, ink pads, paints, papers, glitters, micas to name but a few. We have some very exciting times ahead and will be expanding our range quite considerably throughout the next 12 months.

What do you specialise in?
Polymer stamps have always been our main focus, although over the last few years our products have evolved, and we're diversifying into other areas that are proving to be very popular. We're always looking at a variety of artistic areas in which to expand, this keeps things fresh and moving forward. We love reinventing ourselves so it's all about keeping an open mind and looking at everything. It's what makes our journey creative and magical.

Talk us through the current products you're particularly excited about. Do you have a favourite?
Lavinia Stamps thrives on bringing out new ideas and original innovations to the marketplace; this is what gives us our buzz. We make it our job to inspire and make things appealing and interesting. We're continuously working on new products and always enthusiastic about launching them.

I have so many favourites! I wouldn't be without my stamps, Gel Press, or inks. It's been fantastic working with Gel Press to bring out our own bespoke sizes but equally we love our Elements ink pad range. These have been so popular we're already looking at expending our colour range again.

My passion, of course, is drawing I always get super excited about the next set of stamp designs. I'm loving working on our current new release for January 2022.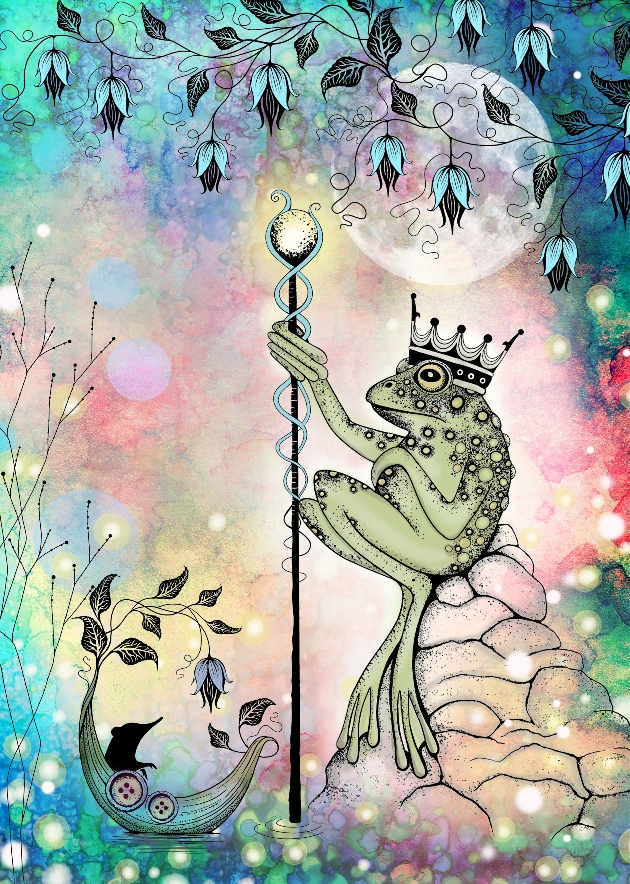 Do your products suit all levels of crafters?
It's very important to us that our customers enjoy using our products. We always produce products that have an achievable result, appealing to all crafting capabilities. We always aim to take crafting to an artistic level and have passion and drive to inspire people, so that they can enjoy their own journey. Our customers matter. We offer a fantastic customer service which encourages creativity and keeps it fresh and exciting, sharing tips and techniques, being part of likeminded people and championing inspiration.

Craft has boomed over the last year! Have you noticed any new trends?
I'm not sure about trends but something that has helped us boom over the last 18 months is social media. It's been the key to our business and increased brand awareness immensely. We feel it's been one of the most important aspects of marketing and helped us reach customers worldwide.

It has also enabled us to engage and talk about our love of art and craft, helping and encouraging people to do the things they are passionate about. How wonderful to be able to look and talk to likeminded people on the other side of the world! Now, that's something I feel we've all needed over the last 12 months! Unity.

How often do you launch new ranges?
We've quite a lot of new and exciting products launching this year and not just stamps I might add! We've been working on new concepts throughout 2021 and feel excited at the possibilities that lie ahead and what's in store for us in 2022. I'm always working on several things at any one time, it takes me a while to complete any one project. It can sometimes take months to perfect. We always aim for a stamp release to be four times a year. However, we're continually developing products under our own brand and have had several releases in 2021. Next year is no exception as we'll continue to develop more concepts in 2022.

How would you advise a retailer who is interested in stocking your products?
We supply shops with our products worldwide and have a fantastic customer service team. We're always happy to help and advise new or existing customers on our products. We have a wide knowledge on all that we sell, which is important for any new retailers to understand our product range. We have a trade website which is linked to our retail site. All we ask is that you supply the relevant details online. It's very quick and easy. We'll also update retailers with new stock or new products via a regular newsletter.

What sets you apart from your competitors?
We have an original style that has generated us a worldwide following. I draw everything by hand. These images come from the heart where a huge amount of time is spent on perfecting the designs and detail. The stamp detail is our speciality and what we are known for.
We work very closely with our manufacturing team who are also hugely passionate about what we do. Thanks to them our stamps are of an exceptional quality and highly detailed. We intend to be around a long time, so quality is important to us.

Do you visit any trade shows? Do you plan to visit any soon?
We attend Creativeworld in Frankfurt every year and love this show. It has fascinating workshops and product demonstrations and there's a real buzz about the place. It's always well attended although sadly Lavinia Stamps won't be there 2022 due to the Pandemic. But we hope to be exhibiting in 2023, which seems a while away, but I'm sure will be here before we know it.

How did business cope during the Covid-19 pandemic and what are your plans going forward?
We feel incredibly fortunate to be so busy during these strange times. It's been tough juggling duties, furloughing several staff but our customers have been fantastic so supportive and patient. Our social media presence has exploded - the inspiration, the artwork the support in our Facebook groups have been amazing. We believe that it's about being there for each other and sharing how we feel. I'm so proud to be part of such a positive Facebook page. I love it. We have had some beautiful emails from customers thanking us for posting daily tutorials and how it's helped them during these unprecedented times. It's a wonderful feeling when you can make someone's day a little brighter, lift their troubles away even if it's just for an hour.

Our social media pages are a great source of visual information on what we do.

LAVINIA STAMPS
www.facebook.com/LaviniaStamps
www.youtube.com/user/LaviniaStampsVideos/
www.pinterest.co.uk/laviniastamps/_
www.instagram.com/laviniastamps/