---
Creative Products Distribution Ltd (View profile)
Unit 4 Lockwood Industrial Park, Mill Mead Road, Tottenham Hale, London N17 9QP
Tel: 020 8953 2143
Fax: 020 8953 2117
Email:
sales@creative-distribution.co.uk
Web:
www.creative-distribution.co.uk





Creative Products Distribution is selling:
The complete range from Beacon Adhesives
With such great products as Fabri-Tac, Gem-Tac and Dazzle-Tac, Power-Tac, Slime Glue, Zip Dry and 3-in-1 Advance Craft Glue!
We are also the appointed Distributors for Peel Off Stickers, & Odif Sprays, such as 505, 606, 909 & ODI Coat. Modular Origami. Folder Frame and Felt Kits from ATH.
Follow us on Twitter @CraftsandHobby or find us on Facebook
---
GMC Distribution (View profile)
166 High Street, Lewes, East Sussex BN7 1XU United Kingdom
Tel: 01273 488 005
Email:
michaelr@thegmcgroup.com
Web:
www.gmcdistribution.com

Guild of Master Craftsman (GMC) Publications publishes a diverse range of craft and lifestyle books aimed at all skill levels, from the absolute beginner to the professional craftsperson. Beautifully produced with full-colour photographs and step-by-step illustrations throughout, often with patterns included, these books are as appealing as they are hardworking. Written by expert authors, these publications offer a wealth of information and inspiration on a broad range of specialist subjects, ranging from basic 'how-to' and children's craft books to technical guides and books on creative projects.
But GMC is not just a craft publisher in books and magazines as we also distribute for other book and magazine publishers from the UK and the US, which gives us great access to all the popular trends. And we regularly exhibit at trade shows and public shows on both sides of the Atlantic, giving us unique access to what our customers are asking for.
From stitch bibles to booklets, adult colouring to crochet and paracord to paper craft, we have titles to suit every budget and skill level. Please contact our Sales Director Michael Robb who will put you in touch with your local rep. Become a GMC Stockist!
---
Hawthorn Handmade (View profile)
Unit 12, Luccombe Business Centre, Milton Abbas, Blandford Forum, Dorset DT11 0BD
Tel: 01258 880691
Email:
info@hawthornhandmade.co.uk
Web:
www.hawthornhandmadewholesale.co.uk



Here at Hawthorn Handmade we design and make our needle felting, weaving and embroidery kits with lots of crafty love! We are fuelled by beautiful design, contemporary craft and a desire to learn (and the occasional biscuit!). All kits are beautifully packaged in highly giftable boxes and are designed and made in the UK.
---
Pavilion Books (View profile)
43 Great Ormond Street, London, WC1N 3HZ United Kingdom
Tel: 020 7462 1500
Email:
sales@pavilionbooks.com
Web:
www.pavilionbooks.com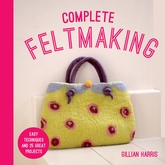 Pavilion brings you innovative books within various crafts including crochet, knitting, sewing and papercraft. Our bestselling authors include Stuart Hillard, Chinelo Bally, Kerry Lord, Sally Muir and Joanna Osborne, Gillian Harris, Merchant & Mills and Mollie Makes Magazine.
Batsford, an imprint of Pavilion Books, is a leading publisher of textile, fashion, practical art and colouring books. We work with the world's best artists and illustrators to produce beautiful books for both the professional and the enthusiasts. Our authors include Millie Marotta, Jean Draper, Cas Holmes, Anne Kelly, Gwen Hedley and Kim Tittichai.
---
Viridian Distribution Ltd (View profile)
Viridian House, Glenarm Road, Brislington, Bristol, BS4 4LW
Tel: 0117 300 5244
Fax: 0117 933 2816
Email:
viridianltd@gmail.com
Web:
www.viridianyarn.com
Our main interest is supplying sock yarn and associated products, such as needles & patterns to shops. We distribute Opal sock yarn, a range of Clover accessories, patterns, Eucalan rinse free laundry wash ideal for natural fibres. We are the distributer for Knit Pro interchangeable and other Needles.