Photocentric Ltd
Cambridge House, Oxney Road, Peterborough, Cambridgeshire PE1 5YW UK
Telephone: +44 (0)1733 349937
Email: lisa.miles@photocentric.co.uk
Web: www.photocentricgroup.com

Company Profile:
Photocentric's core expertise is manufacturing photopolymer and using this to make beautiful clear stamps. We are world leaders in this and the largest manufacturer of clear stamps in Europe. Our high-quality clear photopolymer stamps are manufactured using our awarded winning imagepac resin.

With manufacturing sites in Peterborough, UK and Phoenix, USA we manufacture small runs of 20 A4 sheets or equivalent and large production runs. We also offer other custom Craft products such as Stencils, Dies and Ephemera.

Quality and customer service are our number one priority, and we are experienced in working with businesses of all shapes and sizes.
Contact Name: Lisa Miles
Product Categories:
Card Making, Craft Materials, Craft Tools, Jewellery, Paper Crafts, Polymer Clay, Rubber Stamps, Scrapbooking, Stationery Products, Trade Services
---
Product Category: Card Making
Product Name: Photopolymer Clear Stamps
Description: Our Photopolymer clear stamps are made and packaged bespoke using your own designs. Photopolymer Stamps are known for their high quality and ink retention, making them a popular choice for card making. Our Stencils, Dies and Ephemera are also ideal items for papercrafting and card making
---
Product Category: Craft Materials
Product Name: Custom Craft Products
Description: We produce craft products using your own designs. We are world leaders in production of Photopolymer Stamps, and also offer bespoke Stencils, Dies and Ephemera
---
Product Category: Craft Tools
Product Name: Custom Craft Products
Description: We produce craft products using your own designs. We are world leaders in production of Photopolymer Stamps, and also offer bespoke Stencils, Dies and Ephemera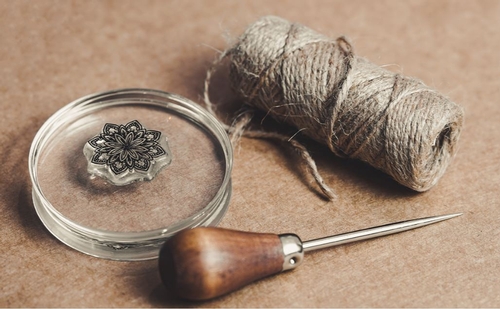 ---
Product Category: Jewellery
Product Name: Photopolymer Clear Stamps & Stampmaker Kits
Description: At Photocentric we offer bespoke Stamps which are used as texture plates, for embossing and de-bossing designs, patterns and textures onto precious metal clay. We also offer Stampmaker kits which allows consumers and small businesses to create their own custom one-off designs at home. Popular uses include finger and hand prints, paw prints and various shapes and patterns that would otherwise be difficult to achieve
---
Product Category: Paper Crafts
Product Name: Custom Craft Products
Description: We produce craft products using your own designs. We are world leaders in production of Photopolymer Stamps, and also offer bespoke Stencils, Dies and Ephemera. All idea for using with a wide variety of papercrafts, including card making, scrapbooking, home decor and more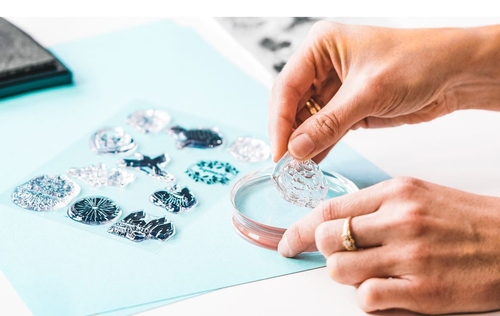 ---
Product Category: Polymer Clay
Product Name: Photopolymer Stamps & Stampmaker Kits
Description: At Photocentric we offer bespoke Stamps which are used as texture plates, for embossing and de-bossing designs, patterns and textures onto polymer clays. We also offer Stampmaker kits which allows consumers and small businesses to create their own custom one-off designs at home. Popular uses various specific shapes and patterns that would otherwise be difficult to achieve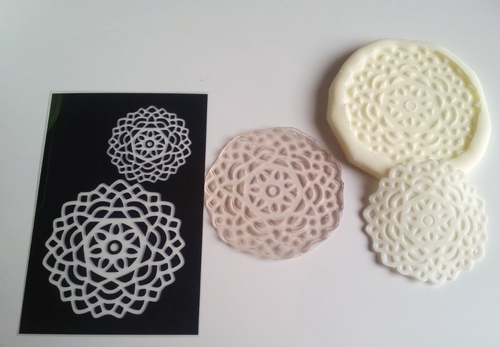 ---
Product Category: Rubber Stamps
Product Name: Clear Photopolymer Stamps
Description: Our Photopolymer clear stamps are a great and increasingly popular alternative to rubber Stamps. Made and packaged bespoke using your own designs in a variety of sizes, Photopolymer Stamps are known for their high quality and ink retention. Unlike rubber stamps, they can be stored easily taking up very little space, as they can be mounted onto clear acrylic blocks for use time and time again
---
Product Category: Scrapbooking
Product Name: Custom Craft Products
Description: Our Photopolymer clear stamps are made and packaged bespoke using your own designs. Photopolymer Stamps are known for their high quality and ink retention, making them a popular choice scrapbooking, where quality is a must. Our Stencils, Dies and Ephemera are also ideal items for using to embellish and add to scrapbook pages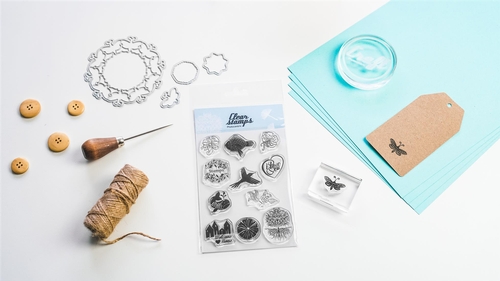 ---
Product Category: Stationery Products
Product Name: Custom Craft Products
Description: We produce craft products using your own designs. We are world leaders in production of Photopolymer Stamps, and also offer bespoke Stencils, Dies and Ephemera.

We do also offer the option to purchase your own small and large format equipment for producing your own Stamps, giving solutions for businesses of all sizes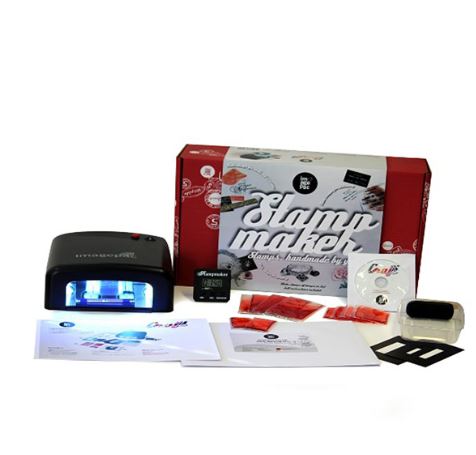 ---
Product Category: Trade Services
Product Name: Custom Craft Products
Description: We work with businesses large and small, old and new to provide solutions for custom Craft products. Creating your own brand to sell to trade or end users is popular due to the flexibility, creativity and financial benefits it allows. Do get in touch to see how we can help get your business or brand started
---