Hoooked
Binckhorstlaan 36, The Hague 2516 BE The Netherlands
Telephone: 0031-(0)70 3833614
Email: sales@hoooked.nl
Web: www.hoooked.nl
Company Profile:
Get inspired, Be creative, Get Hoooked....

DIY with our famous chunky recycle Zpagetti t-shirt yarn, RibbonXL tape yarn and our eco friendly cotton yarn Eco Barbante. Browse through our affordable craft sets for knitting and crochet!

NO WASTE: 100% RECYCLED TEXTILES
Product Categories:
Craft Kits, Craft Materials, Crochet, Knitting
---
Product Category: Craft Kits
Product Name: Hoooked DIY Craft Sets for Knitting & Crochet
Description: Get a jump start with our DIY kits. Our crochet and knit kits come in a trendy package, and are complete with all necessary materials. These kits are a great tool to launch our Hoooked product lines and are a very popular item in gift stores, department stores and for workshops. Our included patterns provide clear illustrations and QR codes that link to online video tutorials.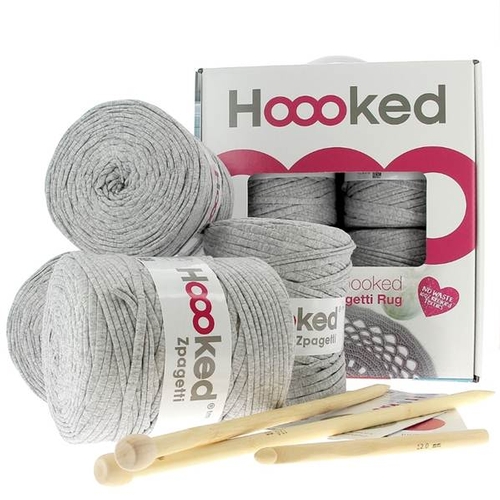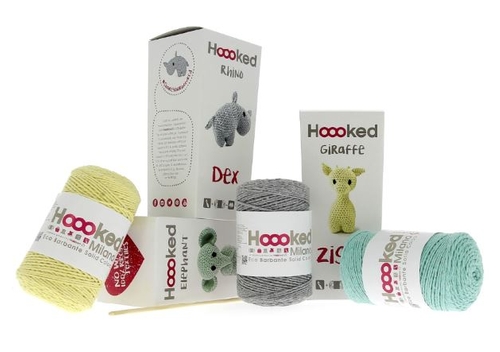 ---
Product Category: Craft Materials
Product Name: Hoooked Needles & Accessories
Description: Hoooked jumbo crochet hooks and knitting needles are handmade exclusively for us from environmentally friendly bamboo. Our chemical-free bamboo needles are light and smooth making them extremely pleasant to work with.
Our pink plastic crochet hooks are our pride and joy. They are ecycled and produced within Europe. Using them not only reduces your global footprint, it also helps us support local sustainable employment.

Hoooked accessories are on-trend and made in small batches. We prefer to work with family companies within the European region, and have a preference for handmade. Besides an extensive collection of handbag handles, bag bottoms and sides, we also offer our own pattern books. And even our shopping bags are eco-friendly being made from 100% recycled plastics!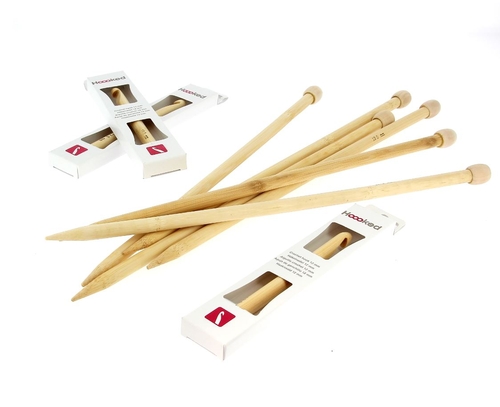 ---
Product Category: Crochet
---
Product Category: Knitting
---