Corinne Lapierre Limited
Unit 48-52, Unity Business Centre 26 Roundhay Road, Leeds, West Yorkshire LS7 1AB United Kingdom
Telephone: 01132 460403
Email: info@corinnelapierre.com
Company Profile:
Creativity in a Box!

Corinne designs high quality felt craft kits with on-trend nature, folk and Scandinavian themes appealing to crafters of all abilities and those looking for an original gift.

Our distinctive range of craft kits uses soft wool mix felt in distinctive shades and is presented in our signature recycled cardboard boxes. The kits are entirely created and made in Britain and contain everything you need to complete the project.

Corinne is a guest presenter Create and Craft TV shopping channel, has published two bestselling craft books with Search Press and is working on two more.
Contact Name: Corinne Lapierre
Product Categories:
Children's Crafts, Craft Kits, Craft Materials, Embroidery, Festive Crafts, Haberdashery, Needlecraft, Textiles, Threads
---
Product Category: Children's Crafts
Product Name: Accessible Kits
Description: Our kits are accessible to crafters of all abilities but these mini kits are particularly well suited to those who are learning to sew or ready to move on from basic early crafting materials. They make fantastic party bag or stocking fillers too.

The felt is super soft, easy to use and very forgiving if a mistake is made.
Choose from our many designs suitable for children aged 7+. All kits contain a sharp needle.
---
Product Category: Craft Kits
Product Name: Corinne's Bestselling Craft Kits
Description: We love all our kits but our absolute top favourites right now are the 3 Llamas kit and irresistible Mouse Family. Presented in our signature box with a window through which the attractive colours and texture of the felt are easily visible, these kits are accessible to crafters of all abilities.

And, as always with Corinne Lapierre, everything needed to complete the project is in the box!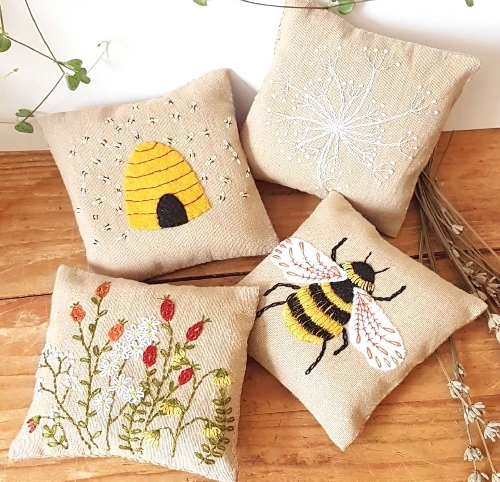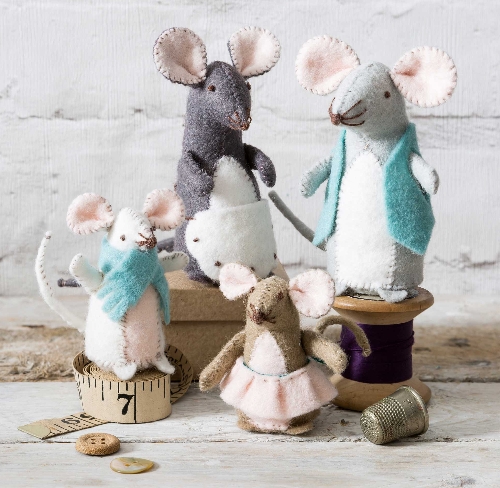 ---
Product Category: Craft Materials
Product Name: Felt Bundles
Description: Should you wish to create your own designs from felt or reuse a Corinne Lapierre pattern, choose from 5 or 10 sheets of super soft wool mix felt in unique bundles of shades you will not find anywhere else.
Themes include Scandinavian, Vintage, Seaside, Furry Creatures, Flora, Pastels, Autumn, Retro Childhood and English Garden.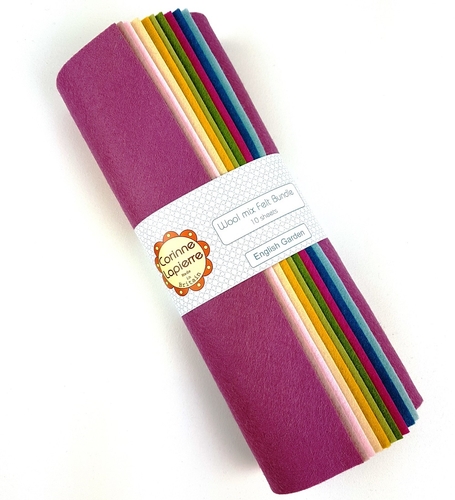 ---
Product Category: Embroidery
Product Name: New Embroidery Kits
Description: Corinne's love of traditional folk embroidery is a strong influence in our latest range of kits which feature more embroidery and appliqué designs.

As ever, each kit contains detailed instructions, full scale templates and a reusable stitch guide so that crafters of all abilities can enjoy and complete the project.


---
Product Category: Festive Crafts
Product Name: Corinne's Christmas range
Description: We have a particularly strong Christmas range that includes our best selling Gingerbread Men and the unique 12 Days of Christmas series of Mini Kits which make excellent stocking fillers.

Corinne's Felt Christmas Decoration book, a bestseller in Search Press's 20 To Make series, features particularly well alongside our Scandinavian bundle of 10 sheets of soft felt in luscious festive shades.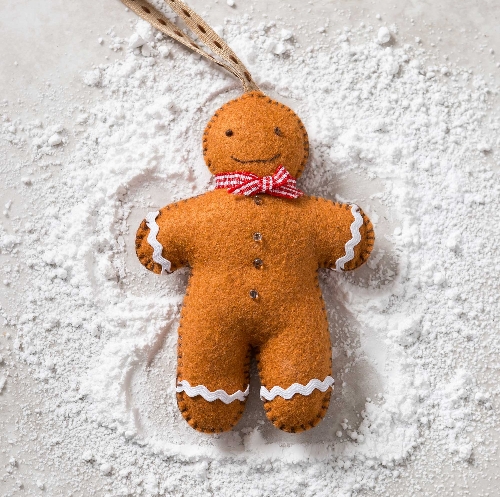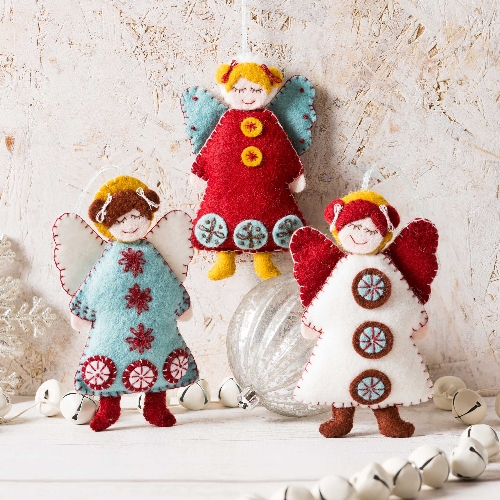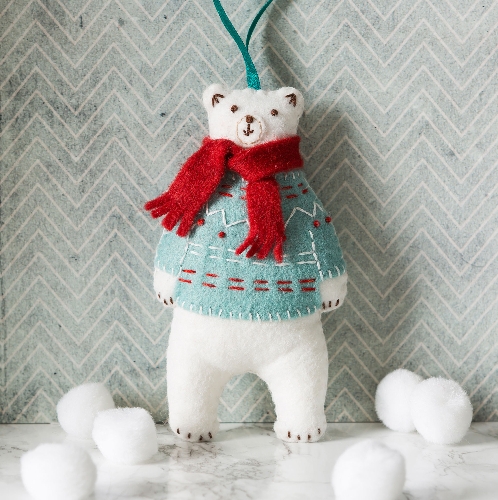 ---
Product Category: Haberdashery
---
Product Category: Needlecraft
---
Product Category: Textiles
---
Product Category: Threads
---