Articles
Home truths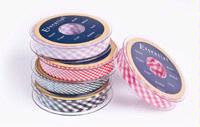 Groves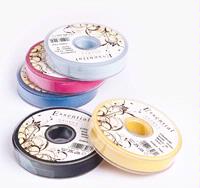 Groves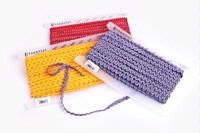 Groves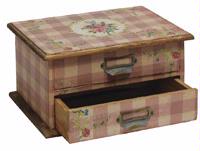 MIC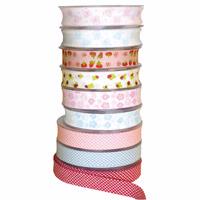 DMC Creative World
Gorgeous finishes
When it comes to home furnishing, interior designers and home-makers are always looking for that extra piece of individuality – a personal touch that comes from adding a little decoration and embellishment.

The Essential Trimmings range, available exclusively from Groves, is a collection of decorative trimmings that combine an individual touch with excellent value and a reliable supply of exciting new products.

The range offers a 'one-stop shop' for every retailer. The collection is designed to appeal to a plethora of tastes and creative visions. It contains hundreds of products that include everything from the narrowest cords and ric-racs to luxurious decorative laces in cotton and nylon. It also boasts a top-quality collection of soft-furnishing trims and tassels.

The Essential Trimmings collection is constantly expanding. Products are added to at regular intervals throughout the year to ensure new fashion trends are available to the market.

The latest arrival is a delightful selection of 100 per cent cotton and herringbone tapes in an array of bright and useful colours, all of them ideal for use as bindings or decoration around the home. These items add an on-trend touch of brightness to familiar household linens and accessories.

Another recent addition that has proved exceptionally popular is a striking selection of gingham bias bindings. Available in bestselling shades and patterns, gingham designs have been particularly successful recently and these simple bindings can make a real difference – especially in the kitchen.

Gingham bias binding is just a small part of an extensive range of Essential Trimmings bias bindings. It includes both pre-pack and by the metre options in traditional polycotton and satin fabrics, and is available in more than 20 different colours and a variety of widths.

You can see the whole comprehensive Essential Trimmings collection, including all new arrivals, featured in full colour on the Groves website. Groves representatives also carry complete updated sample folders of the range.

Trimmings selections always make a colourful retail display and Groves can also provide custom-made units to house this popular range, which will really attract customers. All Essential Trimmings are supplied on attractive, robust plastic boards or standard 'ribbon' reels.

Full details of the complete Essential Trimmings collection, including the very new coloured tapes, can be obtained from a Groves representative, or by visiting the company's website, W: www.groves-banks.com. The company's distribution centre can also provide further information: T: +44 (0)1844 258080, E: sales@groves-banks.com.

Ticking all the boxes
MIC Ltd's charming wooden storage two-drawer units display a vintage floral print and measure 20 x 28 x 15cms. These beautifully made homewares are available in three colours: pink, blue and purple. They are priced at £12.50 for trade, £30 RRP. All orders can be placed via W: www.giftsandcraft.co.uk or T: +44 (0)1707 269999

Fine finishes
DMC Creative World is offering a range of exclusive Fillawant printed Bias Bindings that are not available anywhere else. These exciting new bindings include delightful baby and floral motifs plus colourful, funky designs that can be used to decorate and embellish fabric projects, accessories and clothing.

Available as 20mm wide on a 20m reel, with prices from RRP £0.90–£1.21 per metre, the printed bias bindings use precision manufacturing to ensure that they are cut on a perfect bias and, after being stretched, they return to their former position ensuring that there is no puckering.

There are 16 rolls of printed polycotton bias packed in a convenient space-saving retail display unit.

Each design is unique and covers a diverse range of topics ensuring maximum usage potential for consumers. Contact DMC on T: +44 (0)116 275 4000, W: www.dmccreative.co.uk.
Date Posted: