Articles
Time to shine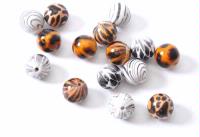 Beads Unlimited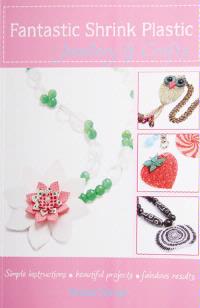 Beads Direct
Swarovski Elements
Unlimited quality
Beads Unlimited has been supplying beads, charms, findings and threads to beaders and businesses large and small for over 25 years.

Winners of the prestigious Craft Business Best Bead Wholesaler Award three years running its reputation has been built on no nonsense service, quick turnaround, high quality and low cost. The company's combination of essential beading products with on trend fashion pieces has proved a big hit with its growing band of loyal customers.

Beads Unlimited team members are experts in their field and keep their finger on the pulse with current trends. Steampunk charms a current hot favourite. The six detailed designs depict time and space in true Victoriana style – planets, sundials, sailing boats and timepieces. These trinkets fit perfectly with the company's comprehensive, off-the-shelf, Steampunk range and mix beautifully with coloured beads.

Beads Unlimited suggest mixing the charms with antique gold chain, cream coloured pearls and glass bicones to capture the feel of this genre. You can see this style in action and be inspired by the 'Free as a Bird' project on the Beads Unlimited website.

For distinguished designs, Beads Unlimited boasts a large collection of Swarovski elements. These beautiful beads give a special sparkle. Swarovski elements add a touch of glamour to any project. From charm bracelets to traditional bead weaving, you don't need to spend a fortune to make an impact. In the gorgeous 'Wire Wrapped Ring' project, featured on its website, Beads Unlimited has used just three beads but the simplicity of the design lets the beads speak for themselves.

Other highlights include animal print beads (pictured above) and plastic rocaille beads. The Animal collection allows you to choose from leopard, zebra, snake or tiger print. The 18mm beauties start at just 20p each with big discounts for small wholesale quantities.

The new plastic rocaille beads are great if you want gorgeous beads without the hassle of making them. These time-savers are available in five summer colours, prices start at just 60p each again, with discounts offered for wholesale quantities.

Beads Unlimited is currently expanding into a further two warehouses to hold even more beautiful beads so be sure to keep an eye out for more goodies appearing in the near future. For more info, T: +44 (0)1273 740777, E: mailbox@beadsunlimited.co.uk, W: www.beadsunlimited.co.uk.

Shrink technology
An exciting new shrink plastic book is now exclusively available from Beads Direct. Shrink plastic has long been recognised as a craft for children but its possibilities go way beyond the obvious. Author Natalia Colman has pushed shrink plastic to its limits with a variety of techniques that focus on making beautiful jewellery from this versatile material. The first book of its kind, Fantastic Shrink Plastic will be available exclusively from Beads Direct, www.beadsdirect.co.uk.

This 89-page paperback covers different techniques for using shrink plastic including decorating with pens, rubber stamping, embossing, moulding and shaping plastic, as well as creating layered pieces and jewellery just for fun.

Natalia has captured each project with easy to follow, step-by-step photographs that help to make jewellery-making with shrink plastic accessible to all. Templates for all the main projects are included at the back of the book to make sure you get the right size and shape every time.

Beads Direct has teamed up with Natalia as part of its new jewellery making offering. All the key tools and supplies will be stocked, allowing customers to successfully create shrink plastic projects from the book, as well as encouraging them to come up with their own designs. Beads Direct will also be selling two shrink plastic kits especially designed by Natalia herself.

Trend update: new season sparkle
SWAROVSKI ELEMENTS, has recently showcased its new looks and products for spring/summer 2013. Craft Focus will be running an in-depth feature on these looks in its October/November issue. If you can't wait until then, see more looks and product info about SWAROVSKI ELEMENTS, visit W: www.create-your-style.com.
Date Posted: