In the Name of Art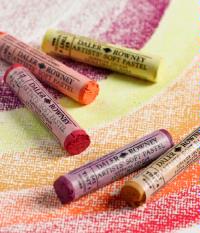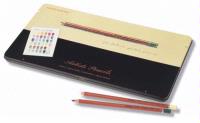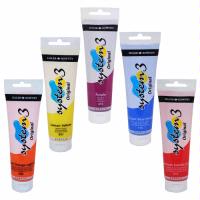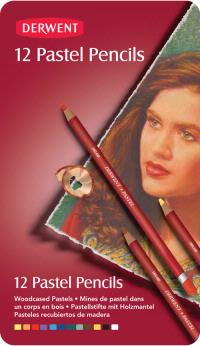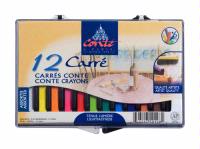 Art is a wide field and like lots of crafts, it's particularly good for those cold winter months as it's mainly an indoor activity. We quizzed Daler Rowney, Winsor & Newton, FW Brushes and Derwent distributor Acco about which products sell well, consumer buying habits and which trends we're likely to see emerging over the festive period.

"Whether you decide to paint smooth, opaque paintings or thick sculptural impasto paintings, choosing the right paint, surface and medium will allow you to achieve your desired result." Winsor & Newton

DALER-ROWNEY
We spoke to the guys at Daler-Rowney to find out what sells well and what's going to be hot this winter, from pencils to paints and pastels...

What trends have you seen emerging this year in art supplies?
Nowadays many leading contemporary artists use acrylics as they possess very different properties to oils or watercolours. When dry, acrylics lose their solubility very rapidly and this is a great advantage to painters who wish to work quickly. A painting that might have taken weeks to accomplish in oil, due to the drying time, can be completed in one session with acrylics. Acrylic colours are classed as the 'new' painting medium as they have only been around for a few decades. Acrylics have gained in popularity over the years and are now the painting medium of choice. This is due to the plethora of application techniques and their ability to take to virtually any surface. With original and heavy body versions, our System 3 acrylics are highly versatile, water-based acrylic colours. They offer an excellent painting experience at an economical price. Only high quality pigments are used in the manufacture of the System 3 acrylic ranges, offering significantly greater loading than in other acrylic ranges in this class. System 3's comprehensive range of colours offers excellent light-fastness* (reference needs adding), permanence, durability and covering power.

All acrylic colours can be thinned with water to pale washes, or used directly from the pot or tube; each form dries quickly to create an insoluble film. The quick drying properties of the range enable the artist to work quickly, superimposing or juxtaposing colours without unnecessary fuss. Our System 3 acrylics are fully intermixable and suitable for interior use and all but the fluorescent colours are lightfast and durable (by their nature fluorescent pigments are not lightfast so are not recommended for exterior use).

Which do you find are your most popular pastels?
The whole range is very popular. Our artists' soft pastels combine the finest available pigments with other ingredients to give a smooth and consistent painting experience through a carefully balanced range of 186 tints. The softness of each pastel enables the production of rich graduated velvet tones of unsurpassed richness and hue. All colours come in tints of 1-4 (4 being the deepest) with each vibrant colour derived from a precise blending of finest quality pigments. Each colour has the same pigment combination, which is then mixed with superior quality chalk and china clay to produce the different tints.

Our artists' hard pastels are also popular. They are characterised by a velvet smooth mark, which stems from the carefully prepared blend of pure pigments. Firm in consistency, these pastels can be used to produce broad, flat areas of colour and detailed line work with equal success.

Finally, our artists' oil pastels provide both an oil and a pastel effect and do not require fixing. Daler-Rowney oil pastels are smooth, easy to use and have been carefully colour-matched to our soft pastels range.

Which products do you supply to cater for those interested in watercolours?
We supply a selection of watercolour pencils which include pigments chosen for their smooth, consistent performance and rich vibrant colour. Artists' pastel pencils are distinguished by their soft, oil-free stroke and lightfast, soluble pigments with rich colours that can be easily blended or smudged. They can also be sharpened to a point for fine detail. The pigments are encased in a solid, round wood barrel with a brown-stained, natural finish. We've also ensured that both our artists' watercolour and pastels incorporate the same colour codes as our artists' watercolour tubes and half-pans and pastel sticks so they work beautifully as mixed media. For example, French Ultramarine's code 123 is consistent across all ranges. All colour pencils are also end-dipped to make identification even easier.

We find that students and leisure painters sometimes prefer to 'discover the art of watercolour' using aquafine, which offers brilliant free-flowing colour at an economical price. Like the oil range, this is achieved by the substitution of some of the more expensive pigments with lower cost alternatives and is indicated by the word 'hue'. This range offers artists high performance colours at an economical and uniform price across all 37 colours in the range. The full range gives rich, free-flowing transparent colour, with excellent tinting strength and working properties. All colours can be used to produce beautiful and delicate washes.

To find out more information contact Daler-Rowney, T: +44 (0)1344 461000, E: james.capsey@daler-rowney.com, www.daler-rowney.com

ACCO
Acco, distributors of Derwent art supplies in the UK told us which items sell well for beginners to the craft, about upcoming trends and the best sellers in tools and equipment.

What do you forsee being a hot trend this season?
Derwent continually works to improve and innovate; so far in 2011 it has launched an extensive range of new products and accessories including the wonderful Inktense Blocks. We predict that these will continue to sell well becasue they are so versatile and can even be used on fabric and silk. The colourful water-soluble blocks also complement the Inktense pencils perfectly, opening up a world of vibrant ink-like washes that are permanent once dry.

Which art equipment and tools do you find are popular with consumers?
We have a popular range for every type and style of drawing. Take Coloursoft, one of the most popular ranges; we believe this pencil is the UK's softest ever colour pencil, with a beautiful velvety feel, that releases rich dense colour at a stroke. The Derwent Aquatone range bridges the gap between pencils and paint; a solid stick of watercolour that you can pick up and use like a pencil, or take colour directly from the stick with a paintbrush. Highly water-soluble, Aquatone is a fantastic way to paint!

Derwent has a lot of useful tools to help consumers with their drawing and painting, the latest ingenious invention is the ultimate sharpening tool. The most effective way to sharpen a pencil is with a craft knife - though this is not always that easy or safe. The sharpening stand keeps the pencil in a safe position and all you have to do is run the knife along the tip of the pencil.

What ranges do you have that are particularly popular for consumers new to the craft?
To make pastel drawing even easier - Derwent has released pastel pencils - all the beauty of pastels with the control of a pencil. The pastel range, both blocks and pencils, was reformulated in 2010 to create a collection with a soft and powdery texture that blends beautifully.

For more information contact Acco, T: +44 (0)1900 609590 , E: derwent.pencils@acco.com, www.pencils.co.uk.

WINSOR & NEWTON
We spoke to industry veterans Winsor & Newton for the lowdown on paints.

What are the different types of paints available and which type do you find is most popular?
Painters now have a choice between various types of watercolour, acrylics, oils (traditional, water mixable, alkyd) and gouache but this hasn't always been the case. The earliest found paints date back to pre-historic times: watercolour paintings of animals and hands in caves. A simple mixture of pigment, water and binder, watercolours rely on excellent pigment quality. Both gouache and watercolour are used following a 'staining' technique where the colour is absorbed and binds into the surface so it is important to use absorbent surfaces such as watercolour paper.

During the Renaissance, oil colours began to emerge. Instead of water, different oils were used to mix and bind the pigments allowing thicker layers of paint and the use of canvases. Slow drying, oil paints allowed the artist to experiment in textures and styles. The next breakthrough happened five centuries later. In 1940 the first acrylic paints were created. With a polymer base, acrylics have proven to be extremely versatile and therefore the most popular, as a wide range of mediums can be mixed into the paints to achieve various different textures (from silky thin to glossy thick) and it is waterproof, quick drying and can be used on most surfaces.

To find out more information contact Winsor & Newton, T: +44 (0) 1562 744522, www.winsornewton.com, www.conteaparis.com

FM BRUSH COMPANY
We spoke to Veronica Towey, director of marketing at FW Brush Company about what artists look for in paint brushes and about two new products which will be available in January 2012.

How do you begin to design a new brush?
When designing new brush programs we work diligently to keep up with the creative flow of our market. The artistic consumer is constantly stretching the boundaries and thinking outside the box to keep their art new and fresh. We try to do the same. We have created two exciting programs with that in mind and believe that we are bound to help the artist to reach new levels.

What is the first of the new products?
Our Palmer brush is a short handled brush that fits in the palm of the hand. It works as an extension of the users hand creating a seamless connection between artist and canvas. The brush is available in both 1" and 2" as well as offering a choice between synthetic and natural bristle. The brushes are great for base coating, texturing, faux finishing as well as for large canvases and murals

The other new product is a double-ended brush, how does that work?
We have developed Duets - a series of double ended brushes in a variety of shapes and sizes that simplify the artistic experience. Unique synthetics combined with patented brush shapes lets creativity dance across the canvas. A double ended brush eliminates the fumbling every artist does when they need to pick up one brush while still holding the other. A quick addition or touch up can be done by simply turning over the brush to the other side!
Further information from T: +(001) 718-821-5939, www.fmbrush.com


READING MATERIAL

Flowers in Watercolour
By Wendy Tait
Wendy offers readers invaluable advice on everything related to painting flowers in watercolour - even down to arranging the subject. She describes the process from the prelinimary drawings to the finished, final stages. This book provides a useful resource for those interested in leanring more about watercolours. Published by Search Press, RRP £8.99, it is available in the UK from Search Press.

How to Draw Faces in Simple Steps
By Susie Hodge
In this slender yet useful book, Susie draws a wide variety of different shaped faces in a step by step style that allows you to see the thinking behind the shapes that compose a face and the different stages of development. Published by Search press, RRP £4.99, it is available from Search Press.
Date Posted: