Knit Together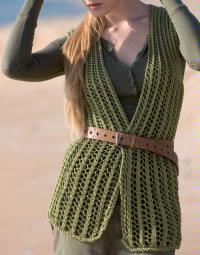 Knitting has enjoyed an amazing resurgence over the last five years and its popularity continues to grow as the market diversifies. New products designed especially for beginners are bringing in fresh crafters, while new novelty yarns are bringing exciting creative possibilities to those who are experienced in the craft. As word continues to spread among crafters about the joys of knitting and pattern choice gets more vast every day, we look at ways that retailers can diversify their existing product range, or take a leap into this world of sticks and string.

Be Sweet
US-based yarn company, Be Sweet is home to exquisite yarns and contemporary patterns that are ideal 'yarn candy' for today's modern knitter. The company offers socially and environmentally friendly fibers and products to fashionable consumers. These products evoke an individual style and help support community development around the world. The collection includes hand-knitting yarns and ready-made wearables such as scarves, shawls, hats, cardigans, and more.

As well as its established luxury yarns, Be Sweet has just launched a new brand called Simply Sweet, a perfect 'basics' range. The range is starting with a catalog that doubles as the initial pattern booklet ($5 retail), and gorgeous yarn colours at $6/skein (wholesale).

Be Sweet began when Nadine Curtis lived in Cape Town, South Africa and was inspired to work with job creation programs that give artisans the confidence and the means to support themselves and their families in an otherwise economically depressed region. The programs have grown to include over 200 crafters, comprised of mostly female members of the Xhosa Tribe who live in the Western and Eastern Cape regions. The employment is based on learning new marketable skills, sustainable growth, fair wages, and enjoyment. For further information contact nadine@besweetproducts.com or visit www.besweetyarns.com

Be Sweet is home to exquisite yarns and contemporary patterns that are ideal 'yarn candy' for today's modern knitter.

Spud & Chloe
Founded over a decade ago, Blue Sky Alpacas designs and distributes luxury yarns, patterns and accessories for hand knitting and crocheting. From go-to classics to exquisite specialty fibres and crave-worthy organic cottons, Blue Sky yarns seek the perfect marriage of fibre and twist to create fascinating textures and colours. Blue Sky's patterns are designed to showcase these yarns to their best advantage.

Spud & Chloë is a washable line of sweet yarns for real life. Available in Fine, Sweater and Outer, Spud & Chloë features spot-on colours, a super-soft hand and playful designs for everyone from grandma to the grandkids. And the bonus: the option of gentle machine washing makes Spud & Chloë a yarn for every day and every creation. The Spud & Chloë blog, Spud Says!, is curated by Susan B. Anderson and features news, crafting tips and dozens of free patterns to keep crafters inspired. For further information, email info@blueskyalpacas.com, or visit www.blueskyalpacas.com or www.spudandchloe.com.

Knitting accessories
Viridian is a small, independent distributor, based in Bristol, specialising in sock yarn and knitting accessories. It offers a fast and efficient service, endeavouring to get orders out within 48 hours using a next-day delivery courier. Viridian usually holds stock of all its products, so you're not kept waiting!

Viridian's product range consists of Clover bamboo knitting needles and accessories; Knit Pro needles and accessories; Opal sock yarn; Eucalan - the no-rinse washing liquid; KB authentic knitting boards and the adjustable sock loom; and Rachel John Extreme Needles and Textiles.

One of Viridian's latest arrivals is Schafpate III, Graffiti and Polar lights 6 ply from Opal Yarns. Some more exciting new products are from Knit Pro and include an ergonomic range of square needles, 'Cubics', plus the desirable Rose Sets of interchangeable needles and crochet hooks, both in leatherette boxes. Both Clover and Knit Pro have an extensive range of needles, crochet hooks and accessories to suit knitters and crafters alike.

Eucalan is an eco-friendly washing liquid that can be used for woollens as well as lingerie, swimwear, bedding, toys etc. There are four fragrances, three of which use essential oils - eucalyptus, lavender, grapefruit and unscented - and all contain lanolin, which is a natural conditioner. For further information contact David or Suzette on +44 (0)117 300 5244, email viridianltd@gmail.com or visit www.viridianyarn.com.

Angora from Adriafil
Adriafil has been dealing in handknitting yarns since 1911, producing top-quality yarns while offering and specialising in a very prompt shipping service. Adriafil is enjoying growing success in the British market, due to the top quality of their merinos and precious yarns, the peculiar style of their fancy yarns, the excellent price/quality ratio, and the beautiful and free patterns. The wide range of Adriafil yarns gives knitters an opportunity that cannot be missed, with classic merinos, precious alpaca and cashmere, or fancy sparkly yarns and wonderful printed baby yarns, or rarities like 2 ply, a DK mohair-based yarn and wonderful angora yarn in plain colours.

Recently, Adriafil have been experiencing increased requests for their angora-based yarn, Carezza. Angora is shed from the angora rabbit and allows the creation of very soft and warm garments, and Carezza is also suitable for finishing touch embroidery and inlay work. The ideal mixture in these yarn (70 percent angora, 10 percent wool, 20 percent polyammide) makes the thread strong and soft at the same time. Adriafil presents angora in the classic colours of white and cream, and in a whole range of classic and fashionable ones. For further information call +39 0541 383706 or email adriafil@adriafil.com.

Capsule colours
Colinette Yarns' new Calligraphy is a great new super-soft chunky weight hand-washable 100 percent wool yarn. Made from the very best quality fibre and as soft as thistle-down, this 2 ply wool twist yarn loosely spirals along its length giving a full-bodied, but light and bouncy feel and texture when knitted.

Calligraphy is priced at £3.71 (ex VAT) per 100g hank and is available in the full range of Colinette Yarns' unique 127-strong colour palette. Calligraphy knits to all the designs in the existing One Zero chunky pattern book, priced at £2.25.

For this season, there's also an exciting new and carefully selected capsule range of fashion colours for this and other Colinette yarns, called Colinette Time Tones (take a look at www.colinette.com/timetones). This high-fashion shade distillation of the full Colinette colour palette, available for the first time ever this season, makes a great starting point for retailers when considering which shades to stock this autumn.

Also new for retailers this year is the first-ever two-tier Colinette stockists plan: the Colinette Capsule Collection at entry level, or the Premium Stockist scheme with its unique 12-strong benefits package. Both schemes allow access to the new Time Tones dedicated area of the Colinette website to facilitate shade selection and online ordering.

There's never been a better time to become a Colinette Yarns stockist or to upgrade to the brand new Premium Stockists scheme. For further information please call +44 (0)1938 811898.

This season, there's an exciting new and carefully selected capsule range of fashion colours for Colinette yarns, called Colinette Time Tones.

HiyaHiya needles
New to the world of interchangeable needles is HiyaHiya Bamboo Interchangeable Needles. The set features keyless screw-on connections and swivel cables, made with high-quality bamboo impregnated with resin, making HiyaHiya needles the strongest and smoothest bamboo needles available.

The 4in or 5in small set includes 7 sets of tips in sizes from 2.75-5mm. The 5in large set includes six sets of tips in sizes from 5.5-10mm. Tip length is approximately 4in or 5in. Each set includes a practical and portable brocade case, needle tips and four cables (two 26in, one 34in and one 42in cable). Each set also includes a set of needle grips.
For further information contact Qianer Huang at Shanghai HIYA Co. Ltd by email qianerhuang@hotmail.com, or visit www.HiyaHiya.com or www.HiyaHiyaNorthAmerica.com.

Autumn at ArtYarn
ArtYarn Trading Ltd is a supplier of quality hand-knitting yarns, needles and accessories to the craft trade. It is the UK Distributor of Lang Yarns of Switzerland, and Schoppel-Wolle and Addi needles from Germany, featuring fabulous fibres and the latest in continental knitwear design.

ArtYarn have various new additions for the autumn/winter season 2011/12, including Lang Yarns' autumn/winter collection, with 10 new yarns and four new 'Fatto a Mano' magazines with designs for all the family. The 'FaM' Vintage 184 pattern book from Lang Yarns features 68 designs for ladies, men and the home, using a selection of yarns, including the lovely Donegal Irish tweed and sumptuous superchunky Astrakan. In keeping with current trend for extremes, the new yarns range from the finest Merino 400 Lace to the giant knit Maxima. See more at www.langyarns.com.

There are more new additions from Schoppel-Wolle, including a wonderful new random colour-effect, hand-painted sock yarn, Wunderklecks, plus new colours in the ever-popular Zauberball yarn. For further information please contact Richard or Katy Sparrow on +44 (0)1529 240510, email artyarntrading@yahoo.co.uk or visit www.artyarn.co.uk.

The glitz factor
Rico, the German-based supplier of handknit yarns and craft materials, has enjoyed outstanding growth since its introduction into the UK market. Thanks to its flair for colour and creativity, its yarn ranges have appealed to knitters nationwide.

The Company's reputation has been largely gained following the launch of a succession of highly creative and innovative yarns, including the phenomenally successful Pom Pom, Can Can and Loopy, which have captured knitters' imaginations - and which has led to Rico scooping the prestigious 2011 Craft Business award for the most innovative supplier.

For the coming season, Rico is adding a touch of 'bling' to these trend-setting leaders, as both Can Can and Loopy yarns will be offered with the addition of a bright glitz effect. These yarns are sure to find a ready market as they come complete with an easy-knit pattern to create a fabulous and unique scarf, which is printed on each ball band.

In addition to these amazing special-effect yarns, the Rico range also includes a collection of classic and fashion yarns, many of which incorporate exclusive natural fibres to maximise their handle and visual appeal. Rico's new autumn 2011 collection includes new developments that combine exclusivity with affordability. New Essentials Cashlana DK is a superb blend of 80 percent Italian extra fine Merino, produced by the world's leading spinner of luxury fibres, and 20 percent super fine Cashmere. The result is a yarn of outstanding quality, which offers a truly wonderful handle and appearance.

Also scheduled for an autumnal launch is Essentials Alpaca, which comes with a choice of DK or Chunky weights. In each case, the blend is 50 percent superfine alpaca and 50 percent Highland wool. The result is a unique combination of luxury handle and affordability.
Further information call +44 (0)203 024 9009 or visit www.rico-design.de

Quality tools
With new, quality knitting pins, crochet hooks and accessories, Prym sets the stage for unforgettable knitting and crocheting pleasure. While the circular knitting pins of nickel-plated brass wow the fans with sheer brilliance and a smooth look, the circular bamboo knitting pins are deliberately more natural. The ensemble of well-rounded stars is enhanced by additional lengths and gauges.

Impressive endurance is one of the strengths of the new cords of the circular knitting pins: antistatic, tear-resistant and breakproof, they merge seamlessly with the needle body. Meanwhile, the crochet hooks for thread and wool step into the limelight with a soft handle and ergonomic poise. A firm grip and guaranteed crocheting pleasure without tiring make for a grand entrance. For further information please call Coats Crafts UK on +44 (0)1325 394227, or Habico Limited on +44 (0)113 2631500.

Impressive endurance is one of the strengths of the new cords of Prym's circular knitting pins.

Knits for a new season
Coats Crafts offers premium quality products across all sectors of the crafting sphere. Its handknitting brands include Rowan, Patons, Regia and SMC Select.

Brand new for handknitting this autumn/winter 2011 is the exciting new premium range SMC Select. Drawing pattern support from such designer favourites as Sarah Hatton, amongst others, the range carries a contemporary, cosmopolitan feel and the collection is only enhanced by the premium quality of the yarns behind the designs.

This autumn, the team at Coats Crafts will be launching some very exciting mid-season products on the handknitting side. Perfect for Christmas will be the new 'one ball projects' - a selection of beautiful scarf and accessory designs, all using just one ball of yarn. The patterns for these will be available for free, both on the ball band and also at www.coatscrafts.co.uk for the SMC designs, and www.knitrowan.com for the Rowan designs. For further information please call +44 (0)1484 681881, email sales.ccuk@coats.com or visit www.coatscrafts.co.uk.

King of knitting
King Cole offers a large range of knitting yarns, patterns and accessories to the retail trade. The range covers economy products and high-end natural fibres, but it is best regarded as a 'middle market' supplier.

The company generates consumer interest by investing in knitting magazine advertising and endeavours to feed all the interest back to local stockists. However, there are naturally gaps in the company's distribution that need to be filled by good retailers.

King Cole has an excellent reputation for service, too. Retail customers are regularly updated by one of 10 UK salespeople and a strong internal team ensures prompt delivery. King Cole is also active in the appropriate trade shows, both in the UK and internationally, in order to ensure good communication with the market.

Caroline Symonds from King Cole said: "King Cole believes that the relationship between ourselves and retailers is a partnership that can only work if it is a mutually beneficial ? we believe that we work hard to make that possible. King Cole offers innovation and value for money in products, as well as commitment and reliability in service." For further information please call +44 (0)1535 650230 or email enquiries@kingcole.co.uk.

Yarn Harlot
Andrews McMeel Publishing, LLC (AMP) is a leading publisher of general nonfiction trade, cookbook, craft, gift, and humour books, publishing as many as 200 new titles annually. Each season, AMP introduces exciting new titles to its craft line, which continues to grow in popularity as the craft/DIY movement gains momentum. A generation of younger, hipper crafters is emerging, so AMP's craft line often mirrors what's hot in popular culture, with titles like the newest from blogging phenomenon Stephanie Pearl-McPhee, All Wound Up.

In 'All Wound Up: The Yarn Harlot Writes for a Spin', Stephanie Pearl-McPhee, best-selling author and self-proclaimed Yarn Harlot, talks about knitting, parenting, friendship, and even crocheting in essays that are at times touching, often hilarious, and always entertaining. Fans of her blog and knitters everywhere are sure to enjoy this all-new collection of tales of the woollen and silky skein, which follow Pearl-McPhee's previous exploits chronicled in Yarn Harlot and Free-Range Knitter.

New in the wildly successful Pocket Posh line of books, 'POCKET POSH Tips for Knitters' by Jayne and Jodie Davis is a useful reference guide for knitters, which goes beyond knit one, purl two, to offer helpful tips and tricks on selecting yarn, refining patterns and completing projects. Perfectly sized for purse or pocket, 'Pocket Posh for Knitters' features fashionable cover art and an elastic band closure.

To view AMP's entire craft line, visit www.andrewsmcmeel.com/home-crafts.html. For orders in the UK, contact Simon & Schuster UK Ltd on +44 (0)141 306 3100 or email uk.sales@simonandschuster.co.uk.

Unique yarns
Knit Collage yarns are vibrant handspun creations that reflect a curious and optimistic approach to the world. Bits of ribbons, sequins, flower appliqués and strips of fabrics are spun together with brightly coloured wool, mohair and sparkling Angelina fibres. Even though the raw materials are the same, no two skeins are completely alike because of their handmade nature.

Founder Amy Small says: "All of our spinning takes place in India, where we recently moved our operation. With the hope of creating work for uneducated women in Punjab, we spent countless hours over the past six months teaching them how to craft the yarns on traditional spinning wheels. Through much patience and hard work, more and more women are slowly becoming spinning experts. We now proudly employ 46 women there. The process we shared with them is enormously time intensive. To spin one skein of our Gyspy Garden yarn, it takes about two hours. This does not include any of the other steps involved, including the carding, quality check and packaging. Through this laborious process, we hope to create beautiful, unique yarns, and better the lives of the women who craft them along the way." For further information please call +1 (610) 999 5063, email info@knitcollage.com or visit www.knitcollage.com.

Inspiring books
Martingale & Company is an industry-leading publisher of books for knitters, quilters and other crafters. Since its founding in 1976, the company has sold nearly 20 million books worldwide. The 100 percent employee-owned company is staffed with enthusiastic people dedicated to their individual crafts as well as to the corporate mission, which is providing quality products and service to inspire creativity.

The company works closely with independent shop owners, forming partnerships to help these business people succeed. In addition to outstanding discounts, various marketing programs, and the informative free Shop Talk newsletter, Martingale & Company supports retailers by offering incentives to consumers who buy books at local shops.

Martingale & Company books are distinguished by carefully edited instructions with detailed illustrations and how-to photos. The company prides itself on superior customer service and its reputation for quality books, including The Big Book of Monsters, Grammy's Favorite Knits for Baby, Sock Club and Successful Lace Knitting. Further information please contact Dorothy Lisherness on +1 (800) 426 3126, email dlisherness@martingale-pub.com or visit www.martingale-pub.com

In addition to outstanding discounts and various marketing programs, Martingale & Company supports retailers by offering incentives to consumers who buy books at local shops.

British traditions
Thomas B Ramsden is the parent company of Wendy, Peter Pan, Robin and Twilleys of Stamford yarns.

The Wendy brand is one of the oldest surviving names in British handknitting and its broad range of yarns and designs cater for the enthusiastic and dedicated home knitter. The collection encompasses pure, natural fibre yarns in its classic collection and multi-fibre complex blends in its fashion collection.

The Peter Pan range for babies, toddlers and children has a strong fashion and classic element, and is probably the finest baby handknitting, design and yarn collection in the world.

Within the group, Twilleys of Stamford has a unique identity. The yarn and design collection has expanded with the introduction of the 'Freedom' collection, but Twilleys still maintains its tradition of creating high-quality knitting kits for beginners and children.

The final element of the portfolio is the value Robin Collection, consisting of a wide variety of high-quality classic and fashion yarns, principally using acrylic fibre to offer superb quality, fantastic value for knitters on a budget.

Austen Ramsden, MD, said: "A unique feature of Ramsdens yarns is that the majority of our yarns are still manufactured to a large extent in the UK at our Guiseley Mill. It is noteworthy that our balling plant is one of the biggest in northern Europe."

With its collections, Thomas B Ramsden has one of the broadest, high-quality handknitting and craft collections available from one company anywhere in the world and the company offers the discerning knitter a superb range of quality designs and yarns. For further information contact the National Sales & Marketing Manager Austin Moffatt on +44 (0)7823 320989, email austinmoffatt@ntlworld.com or visit www.tbramsden.co.uk.

Jazz it up
The South West Trading Company is a successful producer of fine yarns, including their renowned SOYSILK, a fibre made from the proteins in Soy, a renewable resource. Jazz is the newest yarn in the SWTC Collection and the first to be made in the USA. This luxurious yarn comes in 8 colours and is the perfect carry along to jazz up anything! Retail stores are finding great success pairing Jazz with slower-selling yarns in their stock, while creating exciting, shimmery projects that their customers love. A vest pattern is free to stores with the purchase of Jazz, which is available in 1oz skeins and sold five per pack. String Me Along from SWTC is also a carry along yarn. Like their popular sequined yarn called Yang, String Me Along showcases petite sequins, which will dress up any yarn in your inventory. It's also fun for hand spinners and weavers who want to add a bit of bling to their projects. String Me Along is available in 20 colours and is sold in packs of five cones each. A sample pack of two cones in each of the 20 colours is also available. For further information email info@soysilk.com, or visit www.SOYSILK.com, where there is a wholesale merchant area and shopping cart for your convenience.

The talent behind SWTC, Jonelle Beck-Raffino, also has a new book out. Socks a la Carte Colorwork by Jonelle Raffino and Katherine Cade (September 2011) is the third book in the Socks a la Carte series, and teaches readers how to design original sock patterns with colourwork options. By choosing from a variety of sock cuff, body, heel and toe pattern combinations, knitters will be able to create thousands of combinations while learning about sock construction and achieving the perfect fit. You can see a digital preview of this colorful book here: http://www.scribd.com/doc/59880250/Socks-a-la-Carte-Colorwork-by-Jonelle-Raffino-and-Katherine-Cade. Further information please email sam.vallance@fwmedia.com

Knitted Simplicity
Well known as paper pattern experts, Simplicity have been branching out into trimmings and essential haberdashery items for the last few years. "The trend to craft, whether it's to knit, crochet or sew, continues to grow so we decided to bring together some well-known brand names under one umbrella, making it easier for crafters to find the supplies they need to fulfill their creative desires," explained Jackie Braid of Simplicity Creative Group.

The extensive range includes knitting and crochet needles/hooks, scissors, quilting templates, fashion buckles of every shape and size, iron-on mending patches, unique sewing notions, appliqués, no-sew pocket monsters for kids, bindings and a fabulous collection of fashion trims. Mainstay of the knitting and crochet section are needles, crochet hooks and knitting accessories made from coloured aluminium or plain steel - providing functionality and fashion.

Particularly popular are the afghan hook, loopy scarf tool (which is kid friendly too and comes with full instructions) and circular needle sets with interchangeable components. Of course, there are also essentials like stitch counters, etc, and some fun items such as punch needle set, pom pom makers, bloom loop to make flowers and a yarn daisy to wind balls from skeins. For further information please call +44 (0)161 480 8734 or email uk.eusales@simplicity.com.

A world of creativity
DMC Creative World Ltd offer Natura Just Cotton yarn for crochet and knitting. NATURA Just Cotton is a stunning range of 100 percent cotton threads with a matt finish. The long, regular fibres give the yarn a softness and strength with a quality that is a pleasure to work with. Available in 50g balls (approx 155m), RRP £3.50 per ball, NATURA Just Cotton is a versatile thread that is especially suitable for clothing due to its soft touch, high absorption and durability to frequent washing. It is also perfect for creating decorative accessories. The range offers a mix of 34 vibrant and subtle colours where two or more colours combine well together to offer a variety of thicknesses, textures and effects. DMC offer introductory deals that include free consumer pattern booklets to promote the yarn. For further information please call +44 (0) 116 275 4000, email sales@dmccreative.co.uk or visit www.dmccreative.co.uk.

Knit Now
Knit Now is the brand new launch from craft magazine specialist Practical Publishing. It is a unique monthly title focusing on stylish accessories and quick knits for today's knitter.

Responding to the market demand for a knitting title that delivers up-to-date, on-trend inspiration for newcomers, beginners and intermediate-level knitters alike, Knit Now will provide readers with all the know-how and inspiration to create individual and stylish accessories for themselves, their friends and family and for their home.

Every issue will include exclusive patterns with clear step-by-step instructions, interviews with up-and-coming and established designers, an insightful look at all the latest high-street fashion trends and how to recreate the look plus, inspiration pages, competitions, giveaways and exclusive free gifts worth a minimum of £5. For further information please visit www.knitnowmagazine.com.
Date Posted: 16 August 2016