Articles
Multichannel retailing today (part 3)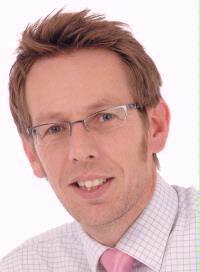 In the first two articles we looked at the growing importance of multichannel retail as a response to the way consumers' shopping habits have changed. Consumers nowadays want more touch points with their retailers, to shop when and where it's convenient. Retailers offering these different touch points (such as a shop and website), better meet the needs of their customers and subsequently increase customer loyalty and revenue.

We also looked at the pendulum effect which reflects how, in the early days of internet shopping, consumers chased low prices at the cost of convenience and quality of service. At that time, the pendulum swung away from traditional consumer values of service, convenience and value for money. Now the pendulum is swinging back as successful multichannel retailers focus on service, convenience and competitive (not just cheapest) prices.

In this article we explore what some of the leading pureplay e-commerce only companies are doing and how even they are focusing more on the traditional consumer values around service and not just price.

Figures show that Amazon is clearly very popular with UK consumers. As an Amazon partner we look to understand its aims and objectives. It is very clear it is a company focused on the traditional consumer values and not just about price. Amazon sees price as a part of the mix but what people talk about inside Amazon is the importance of quality of service.

Where Amazon works with retail partners, close attention is paid to customer feedback scores. If feedback is low, reflecting lower quality service, retailers are penalised. Those with very good feedback are rewarded with higher listings in Amazon Marketplace (resulting in more business). All in the interest of delivering good customer service and protecting the Amazon brand.

Initiatives like FBA (Fulfilment By Amazon) is a service-led initiative. FBA allows retail partners to store product in Amazon's warehouses. When an order comes in, Amazon fulfil directly allowing very high levels of service (and potentially lower shopping fees).

Amazon has been among the best online retailers at offering value added services through its website, such as Amazon Recommends - showing customers new products based on previous purchases. It's just what any great retailer would do with their regular customers!

High street versus pureplay e-commerce

High street retailers are clearly improving in delivering service across their e-commerce websites. In the 2010 study of top performing websites (eDigital Research), multichannel retailers dominated pureplay internet retailers. This study measures the performance of 58 retail websites, looking at the online shopping process and customer support functions. Eight of the top 10 are multichannel retailers, doing it better than many pureplay e-commerce companies, they include - Marks and Spencer, John Lewis, JD Sports, Figleaves, Next, Kays, House of Fraser and HMV.

As high street retailers become multichannel retailers and raise the bar in customer service, consumer expectations rise. So internet pureplay sellers have to continue to improve as well. It's not as easy being a pureplay though. The remote relationship most pureplay online retailers have with their customers is more fickle as it's based on probably zero direct human contact.

In contrast, independent retailers can establish strong relationships with their customers based on friendly personal service and trust. This trust can crossover to the web and we have seen many independent retailers selling successfully in a multichannel way to their customers.

What we are seeing here is that the internet continues to evolve. More retailers are successfully focusing on service along with competitive, not cut-throat prices. There are still cut price websites out there, but as internet shopping becomes more established, the evidence suggests that there are more consumers looking for a balance of service, convenience and value for money, whichever channels they choose to shop in.

David Mackley MBA BSc is MD of Intelligent Retail - providers of Multichannel EPoS and eCommerce websites for independent retailers. If you have any questions you can contact David on +44 (0)8456 800 126 or dmackley@intelligentretail.co.uk.
Date Posted: