Driving Retail Traffic, part 2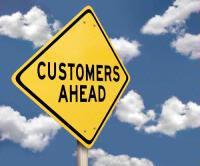 High Tech Tactics
High-tech tactics are similar to low-tech tactics but use the speed and power of the Internet to make the strategies even easier, more efficient and cheaper.

Have a great website
The internet has been proven as an effective means to generate income. With an internet site, your product or service is accessible globally, to prospective customers 24 hours, 365 days a year.

More and more people these days are using the internet as a first port of call because of its convenience and to save time. Customers now expect that a company has a web site. If people want information on a product or service, they are now saying, 'I think they have a website, I'll check that out first.'

Websites are quicker, easier and more cost-effective to update than print based media. You can therefore have pictures, details and prices of your products, the very latest company information, or maps indicating the location of your company's outlets on your web-site. A website can play an integral part of your promotional and marketing strategy. It also makes a powerful statement about your business, showing that you have planned for the future by securing your on-line presence today.

Seek out reciprocal links
Look for others who have contact with people you would like to get as customers and ask for an endorsement. In this strategy look for other websites that your customers may visit and see if their owners will put up an external link from their site to yours.

Essentially you want them to list you on their resource page. The first place to go looking for these websites is any resource site you are linking to from your own site. In many cases there is a natural relationship and this will work well. The key to this marketing tactic is to make it easy for your partner to link with you.

Set up email endorsements
Partner with a business that's sending e-newsletters or another kind of email marketing message to their customers. Once you've found a suitable partner, ask them to endorse your store in one of their email blasts. With email, you can get new customers into your store in two different ways:
1. Have your partner include a 'virtual' gift certificate for your store
2. Have them include a link to your website

The key with this approach is to do all the work for your partner business. Write out exactly what you want them to include in their email blast. The benefits to the customer are that they get something free in the form of a gift certificate to your store. Your benefits are increased as you get to drive visitors to your website as well as into your store. In addition, sending email is easier, cheaper and faster than sending direct endorsed mailing.

Ask customers to forward to a friend
Forwarding an email is so easy and it's a great way to get new referrals. Just as with the low-tech way of getting referrals the key is to ask. You can't assume they'll pass your emails on, so you have to be proactive. Always ask your customers to forward your email newsletter to friends and family who might find them interesting or useful.

A very important point to remember is that when you're asking your readers to forward your message to their friends, you must be very clear about what you want their friends to do. The only thing you want the people who receive the forward to do is sign up for your email newsletter. Once you have their email address and they're getting your regular e-marketing, then you can try to get them into your store or sell them something on-line.

Social media marketing
Social media is not a fad. It is a major driver of the fundamental shift in the relationship between brands and consumers to which retailers, perhaps more than any other sector, must adapt, or fail.

Today's business environment is constantly evolving at an unprecedented pace and this means as a business owner you need to be involved in the latest marketing strategies often just to keep pace. If you don't engage in the latest web 2.0 technologies your competition will.

Clearly, the effects are most obvious in the way social media - whether ratings tools, user-generated content, forums, networking sites such as Facebook or communication services like Twitter - enables customers to share their experiences.

If you're not part of the online conversations taking place everyday online about your retail sector, then you're leaving it to others to position their store by answering questions and providing information, thereby creating a following for their retail business and so become the resource for the community.

Many businesses are participating in social networks as a form of proactive outbound customer service with a twist of social marketing.

They're engaging customers on their turf, in their way, in order to help them solve problems, find information or simply engage them in valuable dialog. In turn, they're turning customer relationships into a powerful competitive advantage.

In the end, the core question is not whether or not retailers choose to engage in social media, but whether or not you choose to engage with your customers.

Get good search engine placement
For online businesses this topic is of utmost importance. You must remember your site won't magically make you ultra competitive with big retail players in your sector. Your website is a tool for you to use with your current customers and hottest local prospects.

For most SME or Independent retailers, having great content on your site is far more important than having great search engine ranking. But once you've built a wonderful website, you definitely want to make sure your customers and hottest prospects can find it easily.

Make sure your website comes up on the first page of search results if someone searches on the name of your store or searches on your main product with your city name and/or post code.

To get good search engine placement in this context takes two steps and is not too difficult. First, make your website friendly for the search engines and second, submit the URL (the domain address) of your website to the search engines.

Set up an affiliate programme
Affiliate marketing is a working relationship whereby a merchant (online shop or advertiser) has consumers driven to it by adverts on an affiliate's website. If a consumer visiting the affiliate's site clicks on an advertisement and goes on to perform a predetermined action (usually a purchase) on the advertiser's site then the affiliate receives a payment.

The predetermined action can range from a sale to a referral, a newsletter sign-up to a click. It is this cost per action model that defines affiliate marketing and sets it apart from other channels.

The benefit for the merchant is obvious - they only pay out on results. From the affiliate's perspective, they only need to become experts in driving relevant traffic to merchant websites in order to maximise return for themselves. The affiliate spends their own time and money driving traffic to the merchant and only gets paid when they deliver results.

Once developed, your marketing strategy becomes a working document that is reviewed regularly throughout the year to identify what's working, what's not and what needs to happen to bring about the desired result. It is your strategic guide to taking your business to the next level, so keep it updated and change it as your goals change or as the market changes.

Date Posted:
Useful Contacts:
Business to Business advice
Sales & Service Solutions Ltd
Tel: 07811 251367