Articles
Star Presenters lined up for Hobby, Arts & Crafts at Autumn Fair International 2012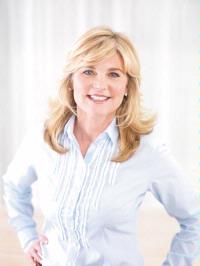 Hobby, Arts & Crafts is set to triple in size at Autumn Fair International 2012, following an extremely successful debut for this area at the 2011 show.

A host of exciting UK and international exhibitors from around the world will be joining the event for the first time this year, from destinations that include Sweden, Germany, India, Thailand and the USA.

Over 50 exhibitors will be present at Hobby, Arts & Crafts in Hall 5 of The NEC, including a multitude of new and international companies. Major suppliers such as EK Success, DCWV, Hunky Dory Crafts, West Design Products, DMC Creative World and Royal Brush Manuf will all be present at the show in 2012.

Many suppliers in this market - such as Sirdar, FM Brush and Craft Buddy - have chosen Autumn Fair International as their exclusive trade exhibition platform this season. One of the highlights for the show this year will be a world-class series of dedicated Hobby, Arts & Crafts business seminars featuring star presenters such as Anthea Turner, who will attend the show on Monday September 3 (11.45 – 12.15) in order to Get Britain Crafting! These will be interspersed with Make & Take workshops.

Celebrity Crafter of the Year 2012, Stephanie Weightman, owner of Art & Craft Direct and crafting.co.uk, will also be at the show, giving a run-down of upcoming trends in the craft markets on Tuesday September 4 from 11.00 – 11.30.

QVC demonstrator Dawn Bibby will Sunday 2 11.00 – 11.30, speaking on How to maximise your sales through craft demos. Visitors can find out how to plan, implement and make their workshops profitable.

In between business seminars, the Craft Demo Area (adjacent to the Craft Seminar Theatre and returning after a successful debut in 2011), will feature Hobby, Arts & Crafts exhibitors demonstrating their latest products.

Also new for Hobby, Arts & Crafts in 2012 will be a fantastic new Craft Catwalk feature sponsored by yarns and patterns giant Sirdar and yarn and thread specialists DMC Creative World, which will sit alongside the existing Fashion Accessories Catwalk in Hall 4. The Craft Catwalk will enable exhibitors to highlight the latest trends in the knitwear and crochet markets, for the interest of Autumn Fair's huge audience of crafts, gift and accessories buyers.

New international exhibitor, US supplier DCWV Inc., commented: "DCWV is excited to once again expand internationally alongside the Craft and Hobby Association. [We] welcome the opportunity to bring new life into the paper crafting and card making markets of the world with their fresh designs and new products. The Autumn Fair creates the perfect occasion for DCWV to reconnect with local vendors and valued international customers".

Also looking forward to the show is Stephen Thorpe, SVP International of Wilton Brands, who said: "Following our successful presence at Spring Fair with our Wilton cake decoration products we are looking forward to participating at Autumn Fair with our EK Success range of paper crafting products. Our presence in the new Hobby Arts and Craft section is particularly exciting since this will bring greater focus and attention to this sector at Autumn Fair and we are anticipating a good uplift in the quantity and quality of craft customers."

Speaking about the successful development of this part of Autumn Fair, event director Roz McGuinness commented: "The expansion of Hobby Arts & Craft at Autumn Fair 2012 brings a wealth of international key brands with exciting and innovative product launches to the show, enabling both dedicated craft as well as gift retailers to buy on trend for the busy festive period as well as previewing new spring lines".
Date Posted: 12 March 2015