You are currently browsing: Exhibition & Services
---
Please mention Craft Focus when contacting suppliers.
---
Craft, Hobby + Stitch International (View profile)
Tel: 01425 272711
Email:
info@ichf.co.uk
Web:
www.chsi.co.uk

Europe's No.1 Creative Craft Trade Show for the Art, Craft, Fabric, Needlecraft & Hobby Industries
Sun 19 - Tues 21 Feb 2017, NEC
---
Creativeworld (View profile)
Tel: +44 (0) 1483 483983
Email:
info@uk.messefrankfurt.com
Web:
www.creativeworld.messefrankfurt.com


Join this world leading trade fair for the international hobby, arts & crafts and artists' requisites sector. At Creativeworld, exhibitors present new products, techniques and materials for decorative arts & crafts and creative hobbies, graphic and artists' requisites and handicrafts and textile design.
With its multi-faceted programme of events, Creativeworld is a source of new ideas, impulses and topical expertise. The workshop programme at Creativeworld gives manufacturers the chance to present their latest products to an interested audience of trade visitors. Buyers have the opportunity to try out new materials at the fair and discuss them with the manufacturer with a view to creating new, innovative products.
---
Harrogate Christmas & Gift 2016 (View profile)
Tel: 01902 882280
Email:
simon@harrogatefair.com
Web:
www.harrogatefair.com
---
Intelligent Retail EPoS System and eCommerce (View profile)
42 Bone Lane, Newbury, Berkshire RG14 5RD United Kingdom
Tel: 0845 6800126
Email:
enquiries@intelligentretail.co.uk
Web:
www.intelligentretail.co.uk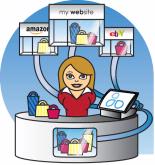 EPoS and Website for Craft Retailers
Specialists in single store retail. If you want to develop your retail business, then we can help! Call us on 0845 6800126 for a free business review.
---
Spring Fair International (View profile)
Email:
dws@dwsadvertising.co.uk
Web:
www.springfair.com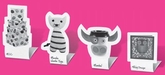 ---
Stamp Addicts (View profile)
Union Park, Triumph Way, Woburn Road Industrial Estate, Kempston, Bedfordshire MK42 7QB UK
Tel: 01234 855833
Email:
sarah@stampaddicts.co.uk
Web:
www.stampaddicts.co.uk

Over 350 unmounted rubber stamps now available from Stamp Addicts. Designed and manufactured in-house. We can also manufacture custom designs and make your drawings into rubber stamps.
Also organisers of Stamperama Art Stamp & PaperCraft show in Stevenage, Hertfordshire - running twice a year for 21 years.
---
The Association For Creative Industries (formerly the Craft & Hobby Association) (View profile)
319 E. 54th Street, Elmwood Park, New Jersey 07407 USA
Tel: 201 835 1200
Fax: 201 797 0657
Email:
jbaum@afci.global
Web:
www.afci.global