---
Crafts Too Ltd (View profile)
Unit 2, Kingston's Industrial Estate, Eastern Road, Aldershot, Hants GU12 4YA United Kingdom
Tel: 01252 330024
Fax: 01252 330026
Email:
peter@crafts-too.com
Web:
www.crafts-too.com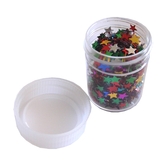 Supplier of own range of die cutting stencils, embossing folders and craft tools, plus large range of craft accessories.
Distributor:
Aladine, Couture Creations, Cricut, Dixi Craft, Find it Media, Fiskars, John Next Door, Joy Craft, Leane Creatief, Marianne Design, Nellie Snellen, Presscut, Starform Stickers and many other brands.
---
EM Richford Ltd / Personal Impressions (View profile)
Curzon Road, Chilton Industrial Estate, Sudbury, Suffolk CO10 2XW
Tel: 01787 375241
Email:
pisales@personalimpressions.com
Web:
www.personalimpressions.com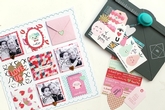 Card-making, Scrapbooking, Journalling, Planner Supplies
Trade supplies of:
Albums, Journals, Binders, Planners, Travel Journals/Books, Backgrounds; Backing Materials; Beads; Borders; Brads; Buttons; Card; Charms; Cutters; Decoupage (glues, papers, tools); Die-Cutting Machines; Dies (steel rule, double dies, folding dies, nesting dies); Embellishments; Embossing (Folders, machines, powders); Envelopes; Eyelets; Finishes; Glitters; Glues; Tapes; Adhesives; Image Transfer; Kits; Knives; Letters/Words/Sentiments; Machines; Magnets; Mediums and Speciality Finishes; Mixed media; Paints (acrylic, glitter, cream, wax, gilt, chalkboard, indoor, outdoor, neon, metallic, transluscent, irridenscent, dimensional, textured, fabric paints, home décor, glass, china, porcelain, lustres); Paper Loose; Paper Pads; Parchment Craft; Patterned Rollers; Patterns; Peel-Offs; Pens & Markers; Photo Transfer; Polymer clay; Punches; Resist products; Ribbon & Fibres; Rub-Ons; Scissors; Scrapbooks; Sealers; Sets; Silkscreens; Sponges; Stamps (Clear; Peg, Rubber); Stencils; Stickers; Storage/Boxes; Tags; Templates; Tools; Toppers; Transfers; Typesetting; Varnishes (Brush, Spray); Water Transfers;
Tsukineko Inks: Water based pigment ink (Versacraft, Fabrico Marker VersaColor, Delicata, Brilliance, Versamagic); Water-based dye ink (Memento, Memento Marker, Kaleidacolor); Water-based glue (Essential Glue Pad); Oil-based pigment ink (VersaFine); ;Oil-based metallic ink (Encore); Oil-based resist ink (VersaMark, VersaMarker); Solvent-based dye ink (Stazon); Solved-based pigment ink (Stazon); Emboss ink (Embossing Ink Pad, Embossing Pens); Distress Inks;
Ranger Inks: Adirondack, Archival, Tim Holtz Distress Inks/Cryaons/Markers/Reinkers, Stickles, Liquid Pearls.
Brands:
Advantus; American Crafts; Bazzill Basics; Imaginisce; Crate Paper; Heidi Swapp; Pebbles; Pink Paislee; Project Life,; Sugarbelle; We R Memory Keepers; Art Deco; Anna Griffin; Art Glitter; Art Stamps; Artline; Best Creations; Bottle Cap Crafts; Card-io; Couture Creations; Craft Concepts; Crafty Impressions; DaliART; Daylight; DecoArt; Die-namites; Die-Versions; Eleganza; Elizabeth Craft Designs; Fiskars; Florartistry; Gelli Arts; Graphic 45; Hampton Art; JEJE Peel-offs; Kaiser Craft; Lindsay Mason Designs; Little B; Little Darlings; Marianne Design; Martha Stewart; Me & My Big Ideas; Media Mixage; Mod Podge; Momenta; My Colours; Paper House Productions; Pergamano; Plaid (Apple Barrel, Bucilla, Ceramcoat, Delta Creative, FolkArt; Gallery Glass; Stencil Décor); Ranger Ink (Dina Wakely, Dylusions, Susan Lenart Kazmer (Ice Resin), Tim Holtz, Vintaj; Reddy Creative Cards; Sandy Art; Shrink Art; Simple Stories; Spellbinders (Becca Feekan, Debi Adams, Donna Salazar, Lene Lok, Marisa Job, Richard Garay, Seth Apter, Stacey Caron, Stephanie Low, Tammy Tutterow); Stampers Anonymous; Art Gone Wild; Studio Light; Sweet Dixie; The Crafters Workshop; Tim Holtz idea-ology; Totally Tiffany; Trimcraft; Tsukineko; Ultimate Crafts; Viva Decor;
---
Grafix Arts (View profile)
5800 Pennsylvania Ave, Maple Heights, Ohio 44137 USA
Tel: 216 581 9050
Fax: 216 581 9041
Email:
info@grafixarts.com
Web:
www.grafixarts.com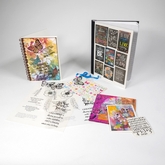 Computer Grafix Printable Transparency Films
Computer Grafix Films are acid free, transparency films printable with your Inkjet or Laser printer/Copier. Print vibrant colors and crisp text for custom photos, journaling, overlays, stickers and window effects for cards, scrapbook pages and paper crafts. These films are available with and without adhesive and come in 8.5x11" and 12x12" packs of 6 or 50 sheets.
---
L G Crafts Ltd (View profile)
Unit 12B Bates Industrial Estate, Church Road, Romford, Essex RM3 0HU
Tel: 01708 330800
Email:
laura@lgcrafts.co.uk
Web:
www.lgcrafts.co.uk

Craft distributor based in the UK, shipping worldwide. We currently distribute the brands That's Crafty!, AALL & Create and 13Arts, with more brands being added very soon. Low minimum order and free UK shipping on orders over £100.
---
Lavinia Stamps (View profile)
Y Llethrau Cyffylliog, Ruthin, Denbighshire LL15 2DW United Kingdom
Tel: 01824 710691
Fax: 01824 710691
Email:
enquiries@laviniastamps.co.uk
Web:
www.laviniastamps.co.uk



Lavinia stamps produce a range of unique products. All Art work has been carefully created by Tracey Dutton who has transformed her detailed imagery into a stunning range of stamps, papers, toppers and much more. Tracey has a passion for Fairies and Fantasy all of which features prominently in these stunning products.
Lavinia Stamps products are produced to a high quality; they thrive on new ideas and ventures and have a flair for bringing original innovations to the market place, ensuring their range constantly evolves in line with current demands.