---
Art Van Go (View profile)
The Studios, 1 Stevenage Road, Knebworth, Hertfordshire SG3 6AN
Tel: 01483 814946
Email:
art@artvango.co.uk
Web:
www.artvango.co.uk
Distributors of Jacquard Products, the leading American manufacturer of art materials for textiles suitable for home crafters to professional designers. Their ranges include dyes, fabric paints, screenprint inks and print-on fabrics under brand names such as Lumiere, iDye, PearlEx, Dye-na-Flow. Art Van Go also distribute Angelina fibre, KK Glue, FuseFX, the ART VAN GO Publications range of textile art books and DOUBLE TROUBLE publications.
---
Colourcraft Colours & Adhesives Ltd (View profile)
Units 5 & 6, 555-557 Carlisle Street East, Sheffield, South Yorkshire S4 8DT
Tel: 0114 2421431
Fax: 0114 2434844
Email:
enquiries@colourcraft-ltd.com
Web:
www.colourcraftltd.com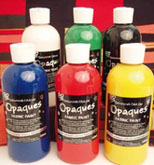 BRAND NEW BRUSHO SHIMMER SPRAYS
Beautiful, vibrant, metallic and shimmering colours in a fine spray mist bottle.
MARKAL® PAINTSTIKS
One of the UK's leading distributors of both paintstiks and accessories.
UK MANUFACTURER
We manufacture on site in Sheffield a wide, high quality range of art, craft, textile and design products available to trade, education and end user.
---
Manor House Hotel (Okehampton) Ltd (View profile)
Fowley Cross, Okehampton, Devon EX20 4NA
Tel: 0800 197 7552
Email:
enquiries@manorhousehotel.co.uk
Web:
www.crafty-breaks.co.uk




Our breathtaking venues boast a range of craft & leisure facilities that we believe are without equal anywhere in the UK!
Our unique craft centre offers 18 tutored crafts including:
Pottery
Pottery Transfers
Porcelain Painting
Candle Making
Enamelling
Painting & Sketching
Fabric Painting
Silk Painting
Card Making
Woodwork
Embroidery
Glass Painting
Glass Engraving
Jewellery Making
Hot Press Printing
Pyrography ...& MORE!
All facilities are FREE to residents with the exception of nominal material costs in the Craft Centre.
---
PlastiKote Ltd (View profile)
Motip Dupli BV Wolfraamweg 2d 8471 XC Wolvega, , The Netherlands
Tel: +31 561 694400
Email:
customerservice@nl.motipdupli.com
Web:
www.plastikote.co.uk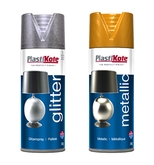 PlastiKote Metallics and PlastiKote Glitter spray paints
PlastiKote Metallic spray paint gives a fabulous metallic finish to your project. PlastiKote Glitter spray paint adds the sparkle. Easy to use and quick to dry.