Articles
Increasing the demand for cross-stitch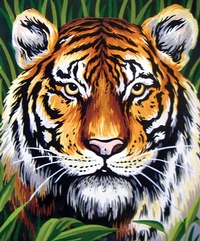 We asked Emma Strothers, owner of Solocrafts, what sort of products should a retailer who's new to needlecrafts consider stocking to attract cross-stitchers?

The most popular reasons for a consumer purchasing a cross-stitch design is the celebrations of a birth or a marriage. Cross-stitch samplers to commemorate these type of events continue to fill the best-sellers list year after year for our business and that of many of our retailers. These designs are also a fairly safe buy, as we can be confident weddings and births will continue indefinitely!

Fashion plays an important role in cross-stitch as with many other crafts and hobbies. For instance, in recent times owls and foxes have been prevalent themes, along with vintage or retro designs. These trends can be seen across craft areas such as cross- stitch, fabrics, paper crafts and the gift market. This means a retailer can use their knowledge of popular themes within their current range to help influence their buying decisions for a new section such as cross-stitch.

If customers are buying up everything, which has, for example, tigers on, it's a good idea to try a cross-stitch design including this animal. It might even tempt new consumers into this market by providing an alternative way for them to express their love of tigers!

Seasons also impact on consumer choice, we see a surge in demand for floral and pretty scenery kits in the early spring, and summer sees an increase in beach themed designs, while autumn and winter are driven by Christmas stitching projects.

Changing the entire selection available to customers regularly isn't a feasible option, but trying to keep the range fresh, with a new addition or two each month, is crucial. Making the section interesting and different to visitors will give them a reason to keep coming back to your store. My final piece of advice would be, if in doubt, ask! We're always on hand to talk to a retailer about their store and needs. There's a wealth of knowledge available, and suppliers are happy to share this with you to help build your business, which will benefit everyone.

Best of luck, and contact me if you'd like further assistance emma@solocrafts.com.
Date Posted: 16 May 2016