Articles
How to protect your ecommerce business from online fraud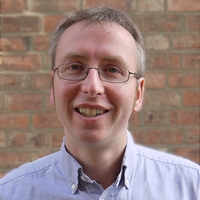 E-commerce expert Simon Horton suggests ways to keep your online craft business free from fraudsters

As online shopping continues to grow, so too does the risk of retailers falling victim to payment fraud. According to a 2014 report by Financial Fraud Action, losses on remote card purchases have risen by 22 per cent year-on-year, and it's not just a problem for large corporations; fraudsters are specifically targeting SMEs.

Experian says that small-to-medium businesses are at particularly at risk because thieves feel that such companies are more likely to lack the experience and resources required to fully manage their cyber security.

There's no magic wand to eradicate online fraud, but by following a few simple guidelines and implementing some security screening tools you can significantly reduce the likelihood of your business being targeted.

How to thwart the fraudsters
Nowadays payment processing is far more automated. Merchants no longer need to check each transaction manually. However, there are still steps you can physically take that will help you combat fraud.
• Be vigilant for any suspicious activity Look out for behaviour that falls outside the norm. For example, sales that are of significantly higher value than usual, a large number of orders all on the same payment card, one order with payment split over multiple cards, a low-cost transaction followed by several transactions of a significantly higher-value, customers claiming they're using the card on behalf of another family member, or a buyer who is very different to your usual customer profile.
• Ask for a landline number Proceed with caution if someone is reluctant to supply you with a landline number and will only provide a mobile contact. • Untraceable addresses Try to avoid dispatching to untraceable addresses like PO boxes. If you feel something is amiss, insist on sending goods by registered post and obtain a signature upon receipt. This way you won't fall prey to any non-delivery claims.
• High-risk countries Be aware of orders from countries that are considered to be high-risk in terms of card fraud, such as Algeria, Belarus and Indonesia.
• Email addresses Check the customer's email address to ensure it is valid, especially if it's different to the person's name.
• Keep a record To ensure you don't fall victim to repeated online fraud, keep a record of any fraudulent accounts or transactions.
• Educate your team Make sure that everyone taking orders on behalf of your business is aware of the safeguards outlined above.

Other anti-fraud tools
Implementing additional screening processes will help give your business greater security.

The three most common fraud-screening tools in use are:
1. Address Verification System (AVS) The address verification system was devised by the banking industry to help fight the growth in card fraud, such as unauthorised use or card cloning. AVS compares the delivery address provided by the customer against the billing address registered to the card.
2. Card Security Code (CSC or CV2) The CSC code is the three-digit code on the back of MasterCard, Maestro and Visa cards. For American Express it's the four-digit code on the front. CSC is particularly useful for remote transactions (online, telephone, mail) where the payment card isn't present. It provides you with an element of assurance that the card given is authentic.
3. 3D secure (Verified by Visa / MasterCard SecureCode and American Express SafeKey) Initially introduced by Visa and MasterCard, the system provides you with an extra security measure to check that the shopper is the genuine cardholder.

During the payment process the shopper is asked to enter their previously set up Verified by Visa or MasterCard SecureCode password. This confirms their identity with the card issuer. It takes moments, so disruption to the customer during the sales process is pretty minimal. American Express SafeKey follows the same principles as 3D secure. Of course, it's impossible to eliminate payment fraud completely and this is by no means an exhaustive list. However, following good practice and implementing screening tools, you can go a long way towards protecting your business against online fraud.

Simon Horton is the founder of ShopIntegrator, a hosted e-commerce plugin that makes it easy for anybody to add an online shop onto their existing website, blog and/or Facebook page without any coding skills, www.shopintegrator.com. Follow @ShopIntegrator for all sorts of e-commerce tips and information.
Date Posted: 12 June 2015